Best Florida Synthetic Turf Installation Services

Synthetic Turf Saves You Time And Hassle Of Lawn Maintenance
When it comes to conventional turf, maintaining a lush lawn in your state or any of the surrounding suburbs can be a hassle. Natural grass necessitates regular watering, trimming, weed control, and all of the other maintenance associated with lawn care.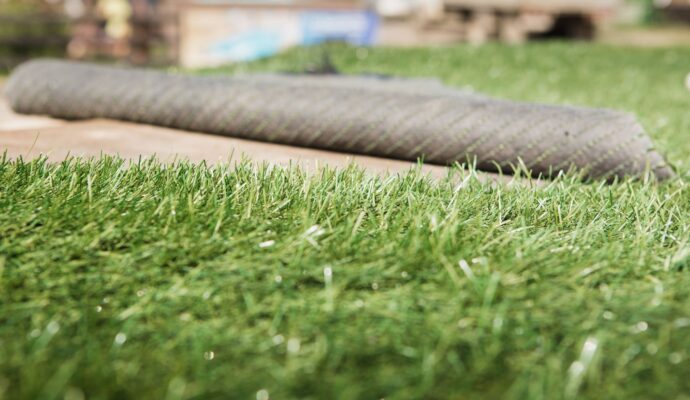 Benefits of Synthetic Turf
Here are a few more advantages that artificial lawns can provide to homeowners and commercial property managers:
Choose from a range of color combinations, pile heights, and traffic patterns to stand out.

Artificial grass is the ideal landscaping option for areas that are difficult to manage due to shade, high foot traffic, or pet areas.

Synthetic turfs can give you the peace of mind that comes with ensuring your lawn is non-toxic and lead-free, making it safe for pets and toddlers.

You'll have fewer grass pests to contend with.

Never again be concerned with wet paws and shoes after rain or snow.

Discard expensive and potentially dangerous grass care chemicals, fertilizers, and insecticides.

Reconnect with your children by allowing them to play outside again, and enjoy the feel of the grass-like product!
How To Get Synthetic Turfs Installed
Florida Safety Surfacing is one of the most experienced in the industry when it comes to installing artificial grass for residential and industrial properties. We only use the finest quality materials and provide you with exclusive access to the industry's best warranty, marketing our turf to homeowners and builders all over the neighborhood. Our firm employs certified installers and offers first-rate construction services.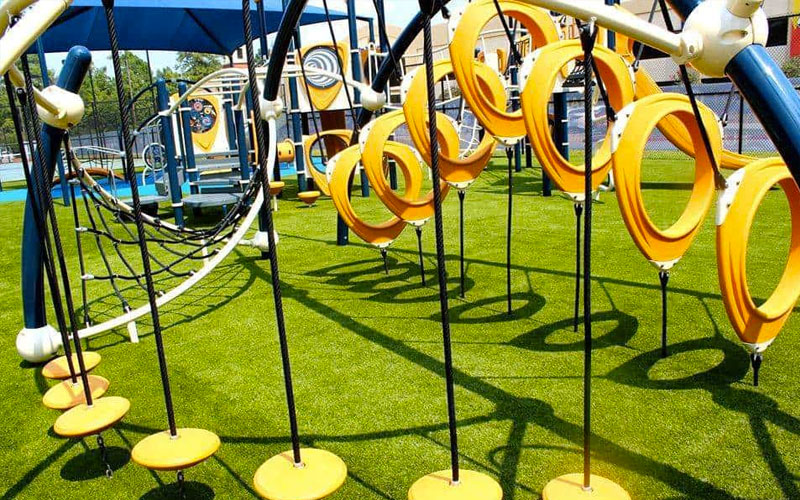 Since artificial lawn materials must be secured over a solid foundation of compacted stone, installation is time-consuming. Enable our expert synthetic turf installers in your state to do this for you and save you time and money. Request your free consultation with us today if you're able to make the transition to a lawn-free lifestyle.
We Have Many Applications Available
Indoor putting green
Have you considered opening your own "indoor golf studio"? Don't put it off any longer; contact us for a free consultation on your indoor putting greens today. We have a wide range of products and prices to choose from. You name it, and we'll build it. Fringe, undulation, rugged, reaching places, you name it, and we'll build it.
Batting Cage Turf
Over the years, batting cage turf has progressed significantly. When it comes to baseball turf for tunnels, indoor baseball fields, or cages, you now have a variety of options. We have many carpet-style turfs, some with padding and some without.
Soccer Turf
Soccer turf is becoming increasingly common. Indoor soccer turf has existed for decades, but consistency and longevity are lacking. We sell and build all styles of soccer turfs, including the shorter "carpet form" turf with a low-maintenance pad.
Backyard Putting Greens
Florida Safety Surfacing is a premier putting green company when it comes to backyard putting greens. We know what clients expect, what fits best, and how to create greens that last thanks to our many years of practice and hundreds of greens.
Fitness Turf
Training isn't a novel concept in the fitness world. The "boot camp" workout is a comparatively recent concept. These types of exercises are becoming more common and can be seen in a variety of fitness centers. Synthetic turfs are increasingly being used as a floor covering in health clubs, gyms, and fitness centers.
Indoor Baseball Turf
Many days, baseball is big business. The number of baseball workout centers is springing up to meet the demands of the numerous baseball players who want to keep working on their game throughout the offseason. For batting cages, our baseball turf is ideal.
Frequently Asked Questions
---
No, there are many synthetic turfs materials and systems available.
Synthetic turfs fields have a higher initial cost, but it normally pays for itself in three or four yrs, proven to be a very cost-effective purchase. Synthetic turfs are usually used for 3,000 hrs of play a yr, without maintenance needed "Three or four excellently maintained natural turf fields are required for rest. Furthermore, since no mowing, irrigation, or chemicals are needed, synthetic turfs up-keep costs are 2 to 3 times less than real turfs. Synthetic turfs are also a dependable source of leasing income for communities and schools due to their steady availability.
According to a landscape planner, the expense of building and repairing a synthetic turfs sports field over 20 years (including one replacement field) is more than three times less costly per case than the cost of a grass field over the same period. This is because a synthetic turfs sports field can accommodate a greater number of events. Artificial turf is more cost-effective in the long run. Other officials and field owners vouch for this cost-per-event advantage.
Synthetic turf sports fields are normally warranted for eight years, but their longevity is highly dependent on the volume and form of use as well as the level of upkeep.
Residential & Commercial Artificial Grass Installation
Florida Safety Surfacing high-quality commodity needs very little maintenance and has a lifespan of 15-20 yrs. It also comes with a 5-8 yr warranty. Not only can the artificial lawn save you time, but it will also save you money as soon as it is finished. It would pay for itself over time!
Synthetic Turfs Stand, No Matter The Season
The unique backing of our commodity, which helps water to drain completely, is perhaps the most important aspect. A latex or urethane backing with small drainage points drilled every few inches is used on other inferior turf materials. It's reasonable to assume that not all moisture will pass through those cracks, leaving moisture behind, which can eventually transform into an odor, mildew, or mold. Our backing prevents these problems because it drains much quicker than real grass!
Synthetic turfs are also criticized for having a gleaming, "false grass" appearance. However, you won't find this in any of our items. All synthetic turfs installed by our company are created with top-quality, no-luster yarns that minimize glare and reflection. This is advantageous in two ways: First, it gives synthetic turfs a more organic appearance; you'll see how closely they resemble natural grass! Second, relative to competitors' yarns, these yarns reduce glare and have heat control technology; expect a 20 percent cooler temperature under direct sunlight. Lastly, these top-of-the-line yarns have been specially designed to withstand heavy foot traffic.
Below is our list of additional services:
Locations We Serve
We offer the above surfacing services at the following locations within Florida: