Fort Lauderdale's #1 Safety Surfacing Installation Services

In the rubber safety surfacing industry, our company has a lot of expertise. Because of our stunning custom design work, we stand out from the crowd. Our design team will create a custom flooring project that reflects your style, from logos to accents to floor designs. Every job we complete demonstrates our ability to think creatively and artistically out of the box.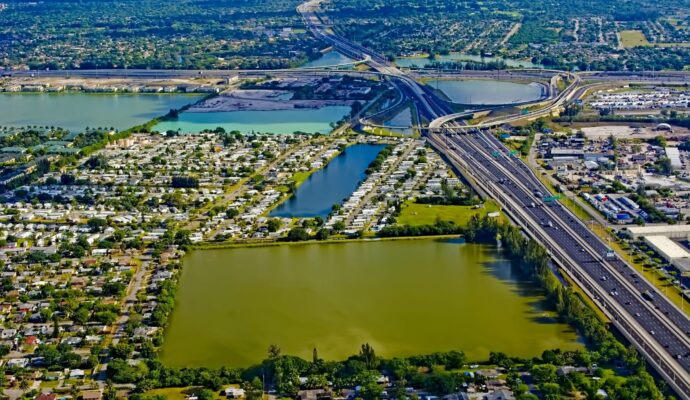 Bonded rubber, synthetic turf, and rubber pour-in-place surfacing are examples of unitary playground surfaces that are flat, seamless, and uniform. Florida Safety Surfacing mounts bonded rubber and poured-in-place rubber, which are usually more costly than loose-fill materials. These components, on the other hand, require much less maintenance than loose-fill materials required. Unitary surfaces, on the contrary to loose-fill surfacing, do not move out of place and are not knocked out at the bottom of slide escapes or under swings. We service all cities throughout Florida and also all surrounding towns and cities of Fort Lauderdale.
Poured-In-Place Rubber
Since its inception, our playground surfacing has become our signature poured-in-place scheme. Thousands of programs including high-quality, poured rubber protective surfaces have been completed in parks, colleges, daycare centers, and other locations throughout the United States. Because of our pour-in-place installation and our range of colors, we can produce intricate and visually appealing projects. Any meeting space, such as hotel playfields, playgrounds, shopping malls, and community centers, is transformed into a welcoming and enjoyable environment. The shock-absorbing properties of our materials make them suitable for protection surfaces at critical fall heights, as well as for any walking or standing use.
Bonded Rubber
The bonded rubber used by our company has the same easily accessible one-piece surface as our poured-in-place rubber. The distinction is that bonded rubber is poured in a single layer on-site and uses bigger parts than poured-in-place rubber. For your playground, walking paths, jogging tracks, or landscaping, Bonded Rubber is porous, drains well, dries quickly, and has a natural look.
Rubber Tiles
The most common form of safety surfacing we sell is playground tiles. These tiles are available in a variety of colors and thicknesses. Since playground tiles are porous, water can quickly pass through them, providing a dry playing surface right after a strong downpour. It is easy to keep the playground tiles in good shape. To restore them to their original state, all you need is a blower and a garden hose or broom.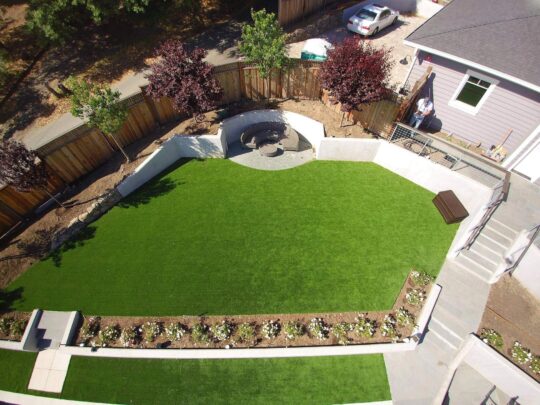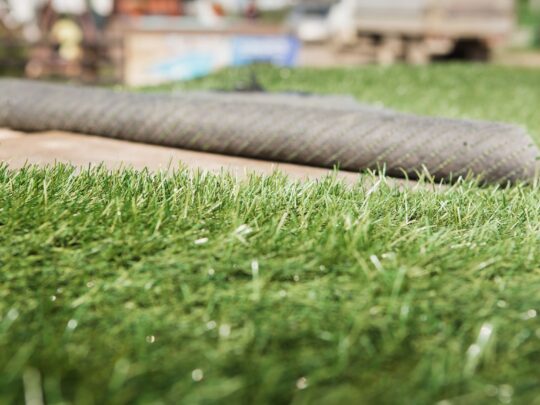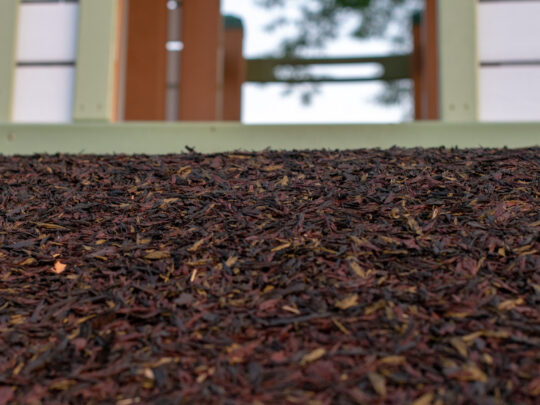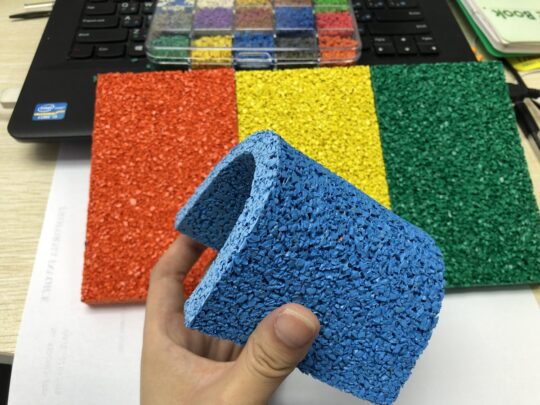 Below is our list of additional services:
Locations We Serve
We offer the above surfacing services at the following locations within Florida: