Wellington's #1 Safety Surfacing Installation Services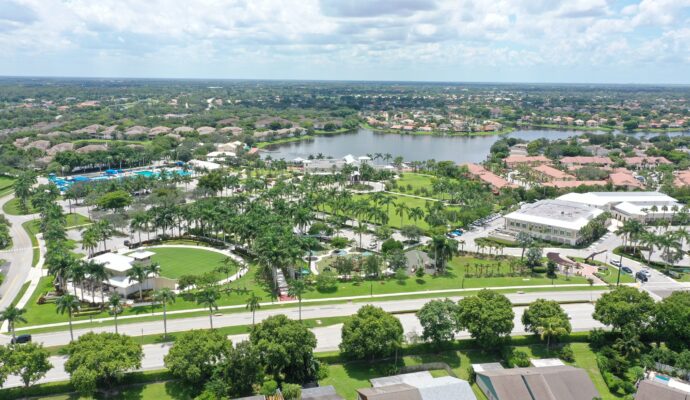 When you work on a playground, always worry about the surface. This part of the space is what will keep kids safe over 99% of the time. After all, falls will be reduced as the soft area is a support for the kids. If you truly want them to enjoy their time outdoors, focus on a structure they can truly enjoy. This is why we always encourage people to get safety surfacing services. Find the right people for installations and work around the best surfaces.
Florida Safety Surfacing has been working in this field for a long time. Thus, we know quite well how to handle every step. You can contact us anytime for any service, and we shall deliver. We work with different types of materials and surfaces. We will help you choose the most suitable one for your playground or space.
What Are the Benefits of Surfacing the Space?
You won't have to invest much time in maintenance.

It is spotless and stain-resistant.

They are quite durable and long-lasting. Any temperature and weather will be okay for the surface.

It does not emit any kind of harmful chemicals that can cause damage or irritate the skin.
Some of the commonly available materials for safety surfacing in our company include:
EPDM Rubber
EPDM stands for ethylene propylene diene monomer. It is an amazing material, but it must be used properly to get the most out of it. EPDM rubber can help in providing safety up to a depth of 8 to 10 feet. How do you know if you should choose it?
Noise absorption properties are included.

It is quite a long-lasting material and has worked well for years.

The surface is ideal and can withstand a wide range of temperatures without deterioration.

You don't need to provide maintenance.
Bonded Rubber Mulch
It has excellent shock absorption and support qualities and is a highly flexible material. You will love the appearance of the surface as well.
Among many materials, it has high shock-absorbing properties, which makes it a wonderful option for playground safety surfacing. It is soft for the foot to walk on. Also, you get support, comfort, and beauty at once. Unlike wood mulch, bonded rubber mulch is not subjected to decomposition and compression.
Choose Florida Safety Surfacing for the Installation
In our company, we help you with everything. We believe in providing services in an affordable price range. The services offered are made in consideration of the feasibility of the public. Since we are providing our services for a longer time duration, we understand the needs and requirements of the different regions. 
We only hire well-trained experts and masters in the work they do. You will get your surfacing done by the finest and best workers. If you are doubtful about the kind of safety surfacing you need, you can surely consult us anytime.
Get a counseling session done for you. We will guide you on the right path without considering our benefits.
Below is our list of additional services:
Locations We Serve
We offer the above surfacing services at the following locations within Florida: