Best Florida Synthetic Grass Installation Services

What Is Synthetic Grass
The most recent wave of Synthetic Grass is a replica of grass cover that looks and functions like natural grass. It offers durability all year round, no matter the weather, these surfaces are perfect for playing surfaces on athletic fields that can survive prolonged use without requiring recovery time. Synthetic Grass requires little maintenance and offers a weed-free surface that does not need to be sprayed or fertilized, it comes in a variety of designs that mimic the grass varieties found in the area. Florida Safety Surfacing has the skills and expertise to give you the best Astroturf in the state, contact us today.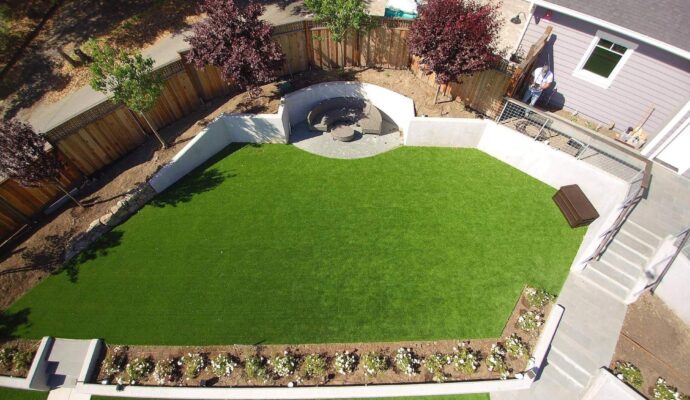 Why Choose Synthetic Grass
Your state has something that few other states don't: all four seasons. While some people will appreciate it, others are concerned with how they can manage their lawn over the year. With Astroturf, there is no required upkeep or reason to water Astroturf. They're fake grass but sounds looks, and feels exactly like actual grass.
The Fake Grass From The Late '60s Has Been Replaced By Modern Models of Astroturf
Florida Safety Surfacing artificial grass has the appearance and sound of natural grass. When it comes to synthetic turf, Florida Safety Surfacing has a wide range of options. We understand that Astroturf can conjure up images of fake grass that simply looked fake, but we promise you, that our grass looks nothing like our competitor's Astroturf.
Our Synthetic Grass Looks And Feels Like Real Grass
Each blade is sliced to perfection, then rolled and extended repeatedly to reinforce each synthetic thread until it is as thin and graceful as natural grass. We go through a stringent tuft binding procedure after the blades are finalized, which injects these blades into an environmentally safe backing. This turf backing, which is the best in the market, can withstand thousands of pounds of pressure per square inch. The end product is Astro turf that is unrivaled in terms of longevity, with a multi-year guarantee to back it up.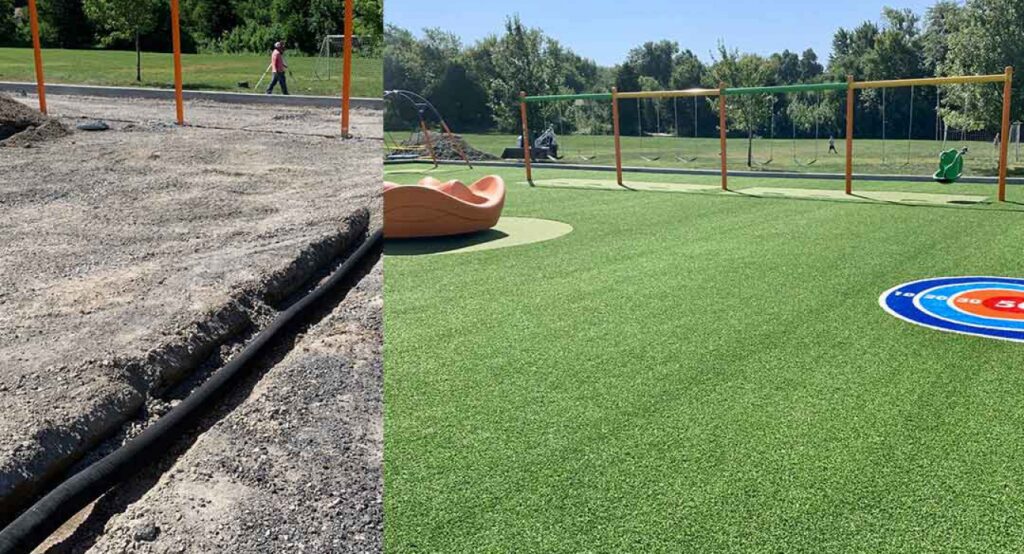 Slush and mud aren't a problem with synthetic turf. There are no dead spots, fertilizers, or toxins. Astroturf can provide you with a low-maintenance lawn. What's not to like about it? Pets love it, kids love it, what's not to like about it?
You will also save money and water by using synthetic turf. Daily, the average American family consumes up to 320 gallons of water. Thirty percent of the water is used to water their gardens. Every day, almost 9 billion gallons of water were used for lawn care in the United States. Up to 55 gallons of water can be saved per square foot of natural grass supplemented with artificial turf per year. Consider the amount of water saved by replacing an entire lawn in your province! It is estimated that about half of the water used for outdoor purposes is squandered. Water is extremely useful to many people, and any drop counts.
Our business will assist you in finding the ideal materials anywhere in your state, bringing our goods closer to our customers. Our artificial grass offers cost-effective landscaping options for houses, companies, and more!
Frequently Asked Questions
---
Below is our list of additional services:
Locations We Serve
We offer the above surfacing services at the following locations within Florida: