Best Florida Bonded Rubber Installation Services

For those looking for a natural look of wood mulch that is both safe and requires little maintenance over time, Bonded Rubber surfacing is a great playground surfacing choice. It's made by mixing shredded rubber mulch with a binding agent and troweling it flat by hand. We at Florida Safety Surfacing offer the best quality Bonded Rubber in the state.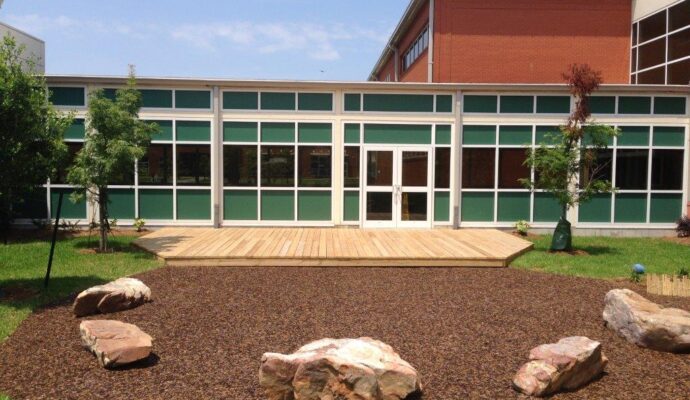 What Is Bonded Rubber?
Standard poured rubber surfaces can be replaced with bonded rubbers. It offers the same accessibility one-piece surface as poured rubber, but with larger parts. It is poured in a single-layer solution on-site, giving the outdoor facility a natural look.
Choosing the correct playground surfacing approach is a crucial factor in developing a better play area. Our bonded rubbers surfacing solution is designed to work with a variety of playground structures and is matched to the requirements necessary for acceptable safety surfacing, which includes the proper measurement of play equipment fall heights. Our playground surfaces have been accredited to follow all relevant requirements, such as impact absorption and wheelchair accessibility.
What We Can Provide For You
Our superior bonded rubbers multi-layer framework can have a playground surface of up to 10,000 square feet. This enormous playground could have up to five different play areas, making it a single large modern playground. We must assess the depth of the surface during the delicate design process, which may be different for each location to satisfy the critical fall height specifications of any current playground equipment.
The critical fall height is calculated by measuring the distance between the equipment base and the ground. We make sure that all our products meet the Consumer Product Safety Commission's specifications. To meet safety requirements, the depth of the playing surface will range from 2 inches to 5 inches. We usually use virgin bonded rubber for the top layer because it is non-toxic and comes in a wide range of colors. The bottom black sheet, known as buffings, is often made entirely of recycled tire rubber.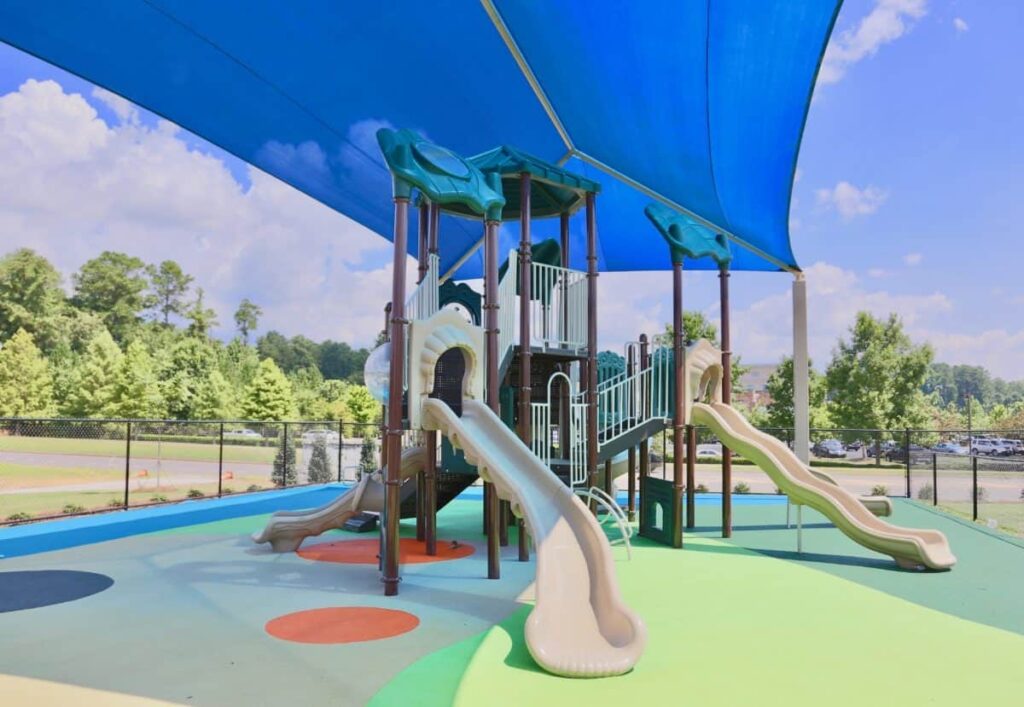 It's eco-friendly, has the required safety depth, and has a bouncy feel for a fun play surface. We have a squad of skilled playground laborers who work hard. Our crew chief will arrive on-site to assess the planned surface area to ensure that the square foot area and depths correspond to the job order. Whenever we see improvements in surfaces or the environment, we promptly notify the onsite staff and arrange a work order. The surface will be mounted after a change order is given, and after it has been resolved, playtime will begin as scheduled.
Make Great Choices
For a realistic look with the advantages of a unitary surface, bonded rubbers are an excellent option. Bonded rubbers, do not displace when trodden on, they also require less maintenance than loose-fill surfaces and need less regular maintenance. Because of the properties of bonded rubbers, piling and sloping are possible, allowing you to establish a natural environment for your play equipment or walking paths.
The bonded rubbers device developed by our company uses clean, shredded rubber from recycled tires which are used to produce practical and environmentally friendly safety surfacing. It does not absorb water and will not freeze if well-drained.
For outdoor and indoor play areas, our multi-layer framework protection surface is made of the finest raw materials available. Both the SBR (styrene-butadiene rubber) foundation and the EPDM (ethylene propylene diene monomer) wear coat are blended with the highest-grade binders accessible. Our soft playground surface is of the highest quality and is made to last. Our bonded rubbers surface is smooth, sturdy, and professionally assembled by our highly qualified, certified installation crews.
The only thing stopping your surface design is your creativity! We have a wide range of vibrant colors, intricate graphic designs, and countless custom color variations to choose from. Contact us now for a personalized quote and a color palette.
Why Go For Rubber Flooring For Playgrounds
The play area should be a fun place for children to interact and learn how to play together. There are a variety of playground surfaces available, but none compare to rubber playground surfacing. This is due to its many advantages. We were able to create an appealing, practical, and environmentally friendly play area for your children thanks to technological advancements. Here are some of the benefits you'll get when you add this flooring style in your gym, playground, driveway, breezeway, play area, or any other area you wish to install it.
The poured-in-place rubber surface is available in a wide range of colors and patterns. Most schools would choose to use a paint scheme that complements their mascots and colors. These varieties of flooring do exactly that, as they are available in a variety of thicknesses, variations, and, of course, colors. We may also add vibrant logos or patterns to the surfacing to provide a welcoming environment for children or students.
Benefits Of A Bonded Rubber Surface
---
The rubber absorbs rather than reflects sound. This is useful for schools that are located in a suburban neighborhood where most residents despise noise. The sound of children playing is normally muffled to a significant extent. The upkeep, on the other hand, is not as time-consuming as it is for other playground surfaces. The soil repels mud, so all you have to do to keep them tidy by brushing the area regularly to remove clutter. After that, the area is washed with water and soft soap. It will also be disinfected, and no additional cleaning agents are needed.
Why You Must Contact Us Today
---
We have excellent playground surfacing options that can suit your needs, as well as a repair schedule and the possibility of adding a roll coat to your current project or any bonded rubbers surface that has already been completed. Our expertise at Florida Safety Surfacing has allowed us to provide high-quality work when it comes to constructing, replacing, and repairing playgrounds, gyms, fields, and another rubber-based surfacing. For any of your surfacing needs, contact our company today.
Below is our list of additional services:
Locations We Serve
We offer the above surfacing services at the following locations within Florida: