Contact the Florida Safety Surfacing Team for a FREE Quote!

Finding A Reliable Playground Surfacing Contractor In Your State
For the good of schools, families, and churches, a recreational play area is important. The right surface can improve your property's aesthetics while still increasing durability and safety for kids playing on it. Do you need a playground surfacing contractor in your area? Do you want high-quality protective surfaces for your city's play areas? Florida Safety Surfacing has the most dependable, competent, and trustworthy services in the US.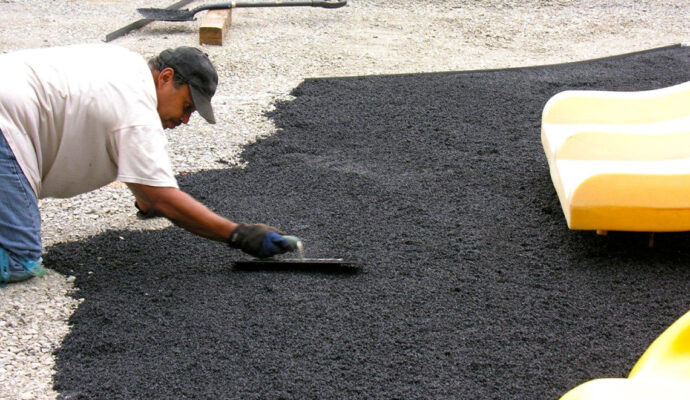 Why You Should Get In Touch With Us
Any of the qualities to look for in a contractor for your play area, whether indoors or outdoors, are listed on our website. You'll want to check out the technicians' background, product quality, and leadership skills, as well as their customer support.
Our products need little maintenance and are ideal for budget-conscious protection. Playgrounds, landscaping, and other recreational spaces are among the services we offer. The materials are made in such a way that they are both environmentally conscious and safe for people and animals. Since the materials are non-permeable, the ability to regulate water flow is a valuable feature. Since PIP surfaces are simple to clean and the colors are long-lasting, the look can last for several years.
If you are considering building a play area or revamping an existing one, our experts are available to visit come out to your property and make the necessary assessments. When we provide options to our clients and potential customers, we understand both landscaping functionality and specifications. Florida Safety Surfacing is the business to call if you are searching for the best playground safety surfacing in your area. You can reach out to us right now for a no-obligation quote!
Safety Surfacing Services
Our surfacing materials are designed to work with play systems and are tailored to meet the requirements for acceptable safety surfacing.
Poured-In-Place Rubber
Poured-In-Place rubber creates a smooth two-layer surface that is stylish, durable, slip-resistant, and essentially open. A color pigmented synthetic rubber is bound to a polyurethane binding agent in this product.
Bonded Rubber
Bonded rubber is sprayed on-site like Poured-In-Place rubber, but it is made up of shredded rubber parts rather than granular rubber. It has the same smooth surface as poured rubber and can be used in the same applications.
Rubber Tiles
If a rubber playground tile is broken or vandalized, all that is needed is to replace a single tile, which can be done by a maintenance crew
Synthetic Grass
Synthetic turf is an excellent playground surfacing choice. It looks amazing and can protect you from dropping off up to 18 feet when mounted with padding underneath. Synthetic Turf doesn't need much maintenance and can continue to look fantastic for many years.
Synthetic Turf
Synthetic turf is an excellent choice for those looking to install a clean, affordable, and long-lasting playground surface. The initial investment in the correct product is more than made up for with its lack of maintenance and upkeep.
Bonded Rubber Mulch
Rubber mulch is usually made up of waste tire buffings or nuggets of rubber from tires that have had their steel bands stripped and ground up the whole. Rubber mulch can be made from almost any tire, including passenger car tires, big trucks, or trailer tires.
EPDM Rubber
The choice comes in a variety of color combinations that can be set out in patterns, combined to produce various shades and tones of color, and even shaped into different elevations or forms for added play value.
Below is our list of additional services:
Locations We Serve
We offer the above surfacing services at the following locations within Florida: