Homestead's #1 Safety Surfacing Installation Services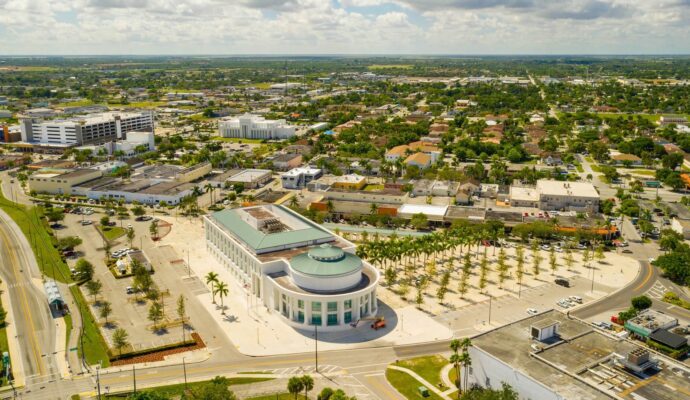 You need to ensure all children's safety when they're using playgrounds. This is often guaranteed by installing proper surfaces and the best support. After all, the greatest danger for children lies if they fall. This is why you must place all the softness in the flooring. As a result, you can prevent serious injuries and leave them playing for longer. They will also have a better experience as the playground is more comfortable and stunning.
Florida Safety Surfacing provides the best safety surfacing services in Homestead. We can serve you and ensure you get the desired results. Our services are widespread and can be attained by all since we care about prices. Some of the materials which we commonly use as safety surfacing materials are:
Synthetic Turf
Since it resembles natural grass, it is quite popular. The benefit lies in how it reduces maintenance costs. You get the same stunning green surface but for less. You also have more support and shock absorption properties.
It is so good that it's often used in more than playgrounds:
Baseball courts.

Field hockey

Association football

Rugby

Tennis

Golf

Motor racing
Any sports field can benefit from it. This is as long as the installation is done properly. And if the turf's quality is outstanding.
Poured-In-Place Rubber
Poured-in-place rubber is one of the most commonly used flooring materials. We highly recommend it if you want some extra support. However, it isn't the best surface among the options. Poured-in-place rubber surfacing has been widely accepted due to its unmatched combination of design and safety whatsoever.
The surface is UV and slip-resistant as well. Such high qualities make it a desirable material for safety surfacing. This material is installed on the site. One of its special features of it is that it is installed in two layers. This provides longevity as one layer protects the other from being damaged.
Our Services Are What You Need
Our company Florida Safety Surfacing is what you need if you want quality results. We work for and with you. We want the best and will only deliver this when you contact us.
The benefits of hiring us include the following:
Product quality: we care about what we use since it influences the result and surface.
Hardworking employees: all the workers hired by us are skilled and work full-time. This helps us guarantee nothing but quality services.
Customer satisfaction- We want you to be happy and satisfied. Of course, your children are safe with the surfaces.
A huge number of services provided- we have more than the surfaces and materials offered above:
Bonded rubber mulch

EPDM rubber surfacing

Surface turf

Surface grass

Bonded rubber

Pour in place rubber.

Rubber tiles
Our company has everything you need to ensure playground safety. Call or email us today to ask for your own installation. We will accommodate your needs and work around the material you want.
Below is our list of additional services:
Locations We Serve
We offer the above surfacing services at the following locations within Florida: