Statewide Installation Services at Florida Safety Surfacing

Florida Safety Surfacing specializes in playground flooring, construction, and installation. Our safety surfacing products are IPEMA accredited and manufactured from the highest quality raw materials. Our business is a one-stop shop for all of your playground surfacing needs, both indoor and outdoor. All our recreational and playground flooring materials are soft and environmentally friendly, and they come at a reasonable price.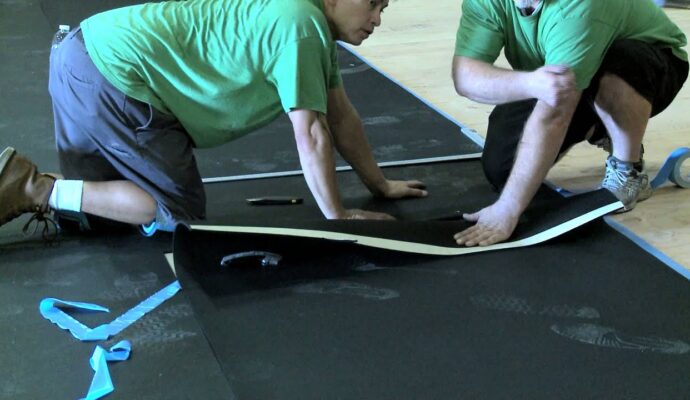 Municipal engineers, landscape planners, park and recreation agencies, daycare centers, school districts, military, churches, and many other organizations have relied on our business to provide them with high-quality indoor and outdoor flooring. When it comes to small, medium, and big ventures, our clients appreciate the insight and expertise we have. No matter how big or small your surfacing project is, we can handle it.
Are you on a tight budget? Don't be concerned! Our safety surfaces are inexpensive, and our playground experts will gladly teach you how to design a versatile and fun safety surface while sticking within your budget.
We're Dedicated To Quality And Safety
Both of our safety surfaces have been thoroughly tested to ensure that they follow ASTM, CPSC, and IPEMA safety requirements and can endure years of repeated use and inclement weather. Our playground safety surfacing experts are always able to talk about what you want.
Site Amenities, Outdoor Fitness, And More!
You'll want to ensure the protection surface is well-equipped to facilitate your guests and even more. Your visitors will be able to get the most out of their stay if you have the proper site amenities.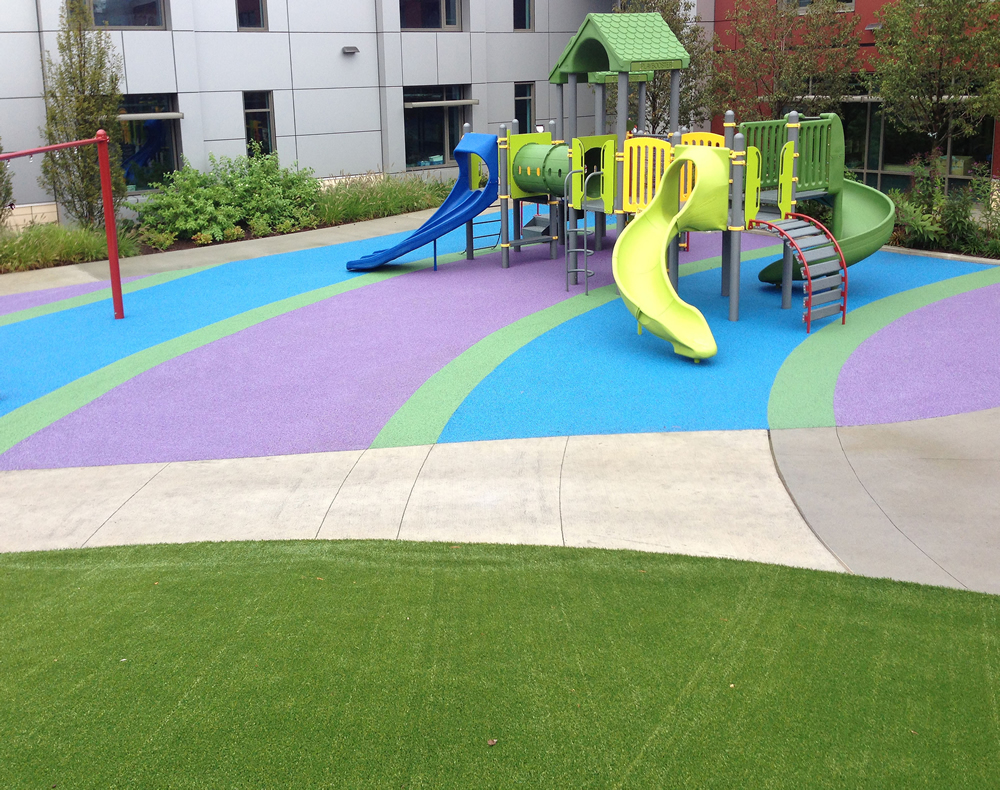 Outdoor exercise equipment can be easily incorporated into public spaces. Adding outdoor exercise stations to your park or fitness trail is a smart way to encourage your neighbors to live healthily, and be active. Are you looking to start designing your new park playground? For a no-obligation quote on safety surfaces, contact Florida Safety Surfacing today. We are excited to serve you in your state right now!
Safety Surfacing Services
Children's head injuries are significantly reduced when shock-absorbing supportive surfacing is installed around and under the playground. Our company provides poured-in-place rubber, playground surfacing, rubber mulch, poured-in-place rubber mulch, and other types of playground surfacing. We sell the best playground and recreational surfacing on the market.
Poured-In-Place Rubber
Easily tailored to meet every playground's safety, construction, and aesthetic specifications. Since the rubber and urethane materials are combined and applied on-site, permanent incorporation of school colors, logos, toys, and/or geometric shapes is possible. Colors can be mixed and varied to match playground equipment and environments, and thicknesses can be adjusted on-site to reach the required critical fall heights within playgrounds.
Bonded Rubber
Rubber playground flooring is a great choice for both commercial and residential playgrounds. Rubber absorbs shock, and eliminates impact on children, they also make parents and guardians feel relaxed when their kids are playing, so it becomes a vital part of playground protection. The flooring in the play area is made of recycled and environmentally conscious materials. For outdoors, these textures are long-lasting and weather-resistant.
Rubber Tiles
Rubber tiles from our company provide an alternative to traditional safety surfacing. They have been measured to exceed ASTM and CPSC guidelines for all necessary fall height attenuation. Playground tiles are low-maintenance, mold and mildew-resistant, and fade-resistant. High foot traffic areas can be repaired and maintained more easily with these tiles. Rubber interlocking tiles are available in a variety of thicknesses, blends, and shades.
Synthetic Grass
It's critical to choose the right synthetic grass for your property, but it's also critical to get your new surface installed by a reputable company. Your artificial lawn will be measured, designed, and installed by our professionals. Before making any commitment, we'll perform a free assessment and provide you with a 3D model template. We are here to provide you with all the information you need. Our team of professional installers takes pride in providing reliable, high-quality installations, and we are here to provide you with all the information you need.
Synthetic Turf
The secret to a successful synthetic turf installation is a blend of experience and superior materials, which we provide to our customers. Our synthetic turfs can be deployed over a variety of subsurfaces and with a variety of attachment methods, making it a genuinely special and flexible device.
Bonded Rubber Mulch
A pour-in-place solvent and bonded rubber mulch provide an anti-fatigue and consistent surface that is ideal for any play area and costs little to maintain. Choosing the best playground mulch or safety surfacing material for your playground flooring will be one of the most crucial decisions you make for your children's safety. However, picking the best company to assist you with this important step is also crucial.
EPDM Rubber
Safety surfacing from our company is a flexible playground safety EPDM Rubber surface available. EPDM safety surfacing meets the CPSC standards to be used in and near playgrounds as extended to important fall height areas.
EPDM pour-in-place safety surfacing is used in a playground designed for, walk routes, as well as provide a non-slip surface for pool decks and water features in fun parks, and is used in many different recreational settings as a non-slip surface for walking paths, water activities in fun parks and pool decks. Custom designs in virtually any form, scale, or color can be created by our highly qualified and professional installers. EPDM may be purchased and assembled by square feet, or as clean/untouched materials for our crew or a subcontractor to install.
Below is our list of additional services:
Locations We Serve
We offer the above surfacing services at the following locations within Florida: