Pembroke Pines' #1 Safety Surfacing Installation Services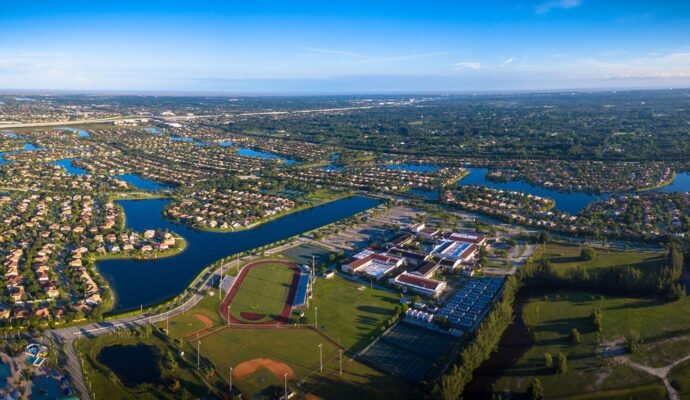 If you want your playground to be safe, choose the best surface for it. Reliable and experienced professionals in the city should be able to help with this process. The problem is deciding whom to choose, considering all the options. As more companies enter the industry, choosing one or the other is difficult. Florida Safety Surfacing is here to provide you with top services. We work with safety surfacing installations and maintenance. We work with all kinds of options and deliver the safest surfaces.
Safety surfacing is crucial for any school and playground. Playground safety surfacing is a process of installation of a protective layer. The layer is usually made from rubber or specific materials. It's because safety surfacing materials are shock absorbent and soft in nature. This is why choosing rubber or specific synthetic options like turf pays off.
Our team at Florida Safety Surfacing is a full-service company waiting for you. We install a range of safety surfacing materials on playgrounds and all spaces you need us to.
The Most Common Materials for Safety Surfacing
---
Poured-In-Place Rubber 
It is one of the most popular because it is a unitary surface. It saves you time and money. Still, you get amazing comfort and results. Because of its unitary nature, it never displaces from its set position. This reduces the maintenance and all the hassle of keeping it clean.
The material is made from recycled rubber and synthetic rubber. This alone makes it a safe and effective safety surfacing material. It can be used in more than just playgrounds as well.
Bonded Rubber Mulch 
This bonded rubber mulch is a favorite. The reason lies in the look and designs and the material's quality. It is easy to install and affordable. Still, it can be a bit less long-lasting than the unitary materials. It's because you have to replenish it from time to time.
However, the proper installation plays a key point in its durability. Florida Safety Surfacing delivers top results, so you don't have to worry about this. Allow us to deliver everything you need in no time.
Why Choose Florida Safety Surfacing
Our company has been serving this industry for over two decades. We understand the complexity of projects and surfaces. Thus, you get access to qualified experts when choosing us.
All of our safety surfacing professionals are certified. Each of them will help you choose the right material and thickness to ensure the protection of kids in all playgrounds. Contact us today and have everything done by our team.
Long-term benefits are guaranteed with us. All it takes is requesting the specific material you want us to use.
We are available whether you're looking to install safety surfacing material in community playgrounds, early childhood playgrounds, or the school playground. You can also count on us for maintenance and repair services. We can deliver the best results in the given time and at affordable prices. Don't hesitate to contact us today or at any time!
Below is our list of additional services:
Locations We Serve
We offer the above surfacing services at the following locations within Florida: