Best Florida Rubber Tile Installation Services

Prefabricated Rubber Tiles are an alternative to poured rubber flooring for playgrounds, pool decks, and other safety surfaces. Florida Safety Surfacing prefabricated rubber pad playground tiles come in various square tile sizes, which are very durable. Rubber tiles are available in a range of colors and can be installed in any pattern, allowing you to be imaginative in your design, making them ideal for leisure, playground, and protective surfaces.
These are referred to as "pour in place rubber mats" by others. In any event, the 100 percent post-consumer recycled material is designed for playgrounds and other places where fall height protection is important, and it can be built to meet the ADA's specifications. To learn more about our handicap-accessible safety surface flooring, please contact us.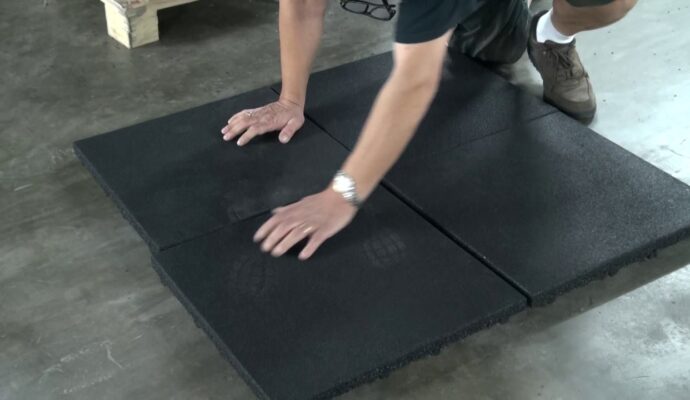 It is our joy to bring our professionalism to as many people in the state as we can. We do so because we believe that everyone deserves a space where they can relax and create a space for their children without having to worry too much about their safety or getting hurt. Our professional team has years of experience and has been trained with the most recent methods, which we combine with the latest items available. Our staff has a combined experience in the rubber installation industry spanning many decades.
Rubber Tiling For Playground Surfacing
So you've decided to build a playground, but you're not sure what kind of surfacing would fit best. You're thinking about the fundamentals: cost, aesthetics, protection, upkeep, and so on. You've found prefabricated rubber playground tiles, which are an excellent solution, especially for small and difficult-to-reach areas. Though we suggest poured-in-place rubber as the best alternative, playground safety surface tiles are also a great option, particularly for rooftop surfaces. So whether you want to include a nice cozy area for your colleagues, this is an excellent choice to go for.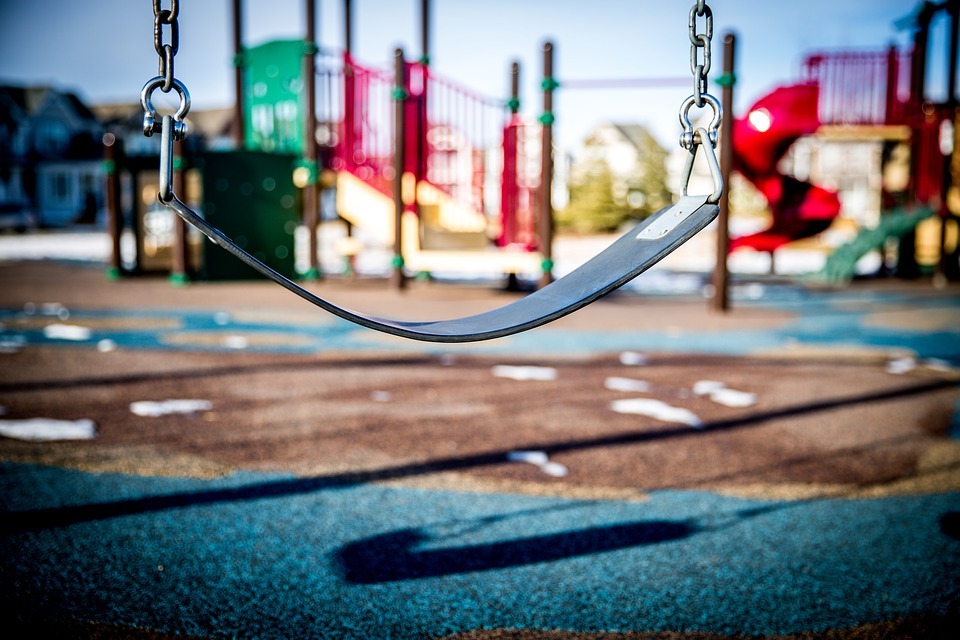 Cons:
The grooves/edges of the tiles may produce a tripping hazard if not mounted properly.
Rubber Tiling Advantages and Disadvantages
---
Pros:
Rubber tiling is a common alternative because of its safety features. When fully mounted, they are:
Shock-absorbent material: The institution that sets industry safety standards, American Standard Testing Methods (ASTM), maintains that the tiles we use are suitable for falls ranging from 6 feet (for 2.5-inch rubber tiles) to 8 feet (for 4.25-inch tiles).
It's ADA-compliant: This ensures that they are wheelchair-accessible and suitable for children with physical difficulties and limitations. This is one of your best choices if you want to build an inclusive playground where all kids will enjoy.
Those with chemical sensitivities will appreciate this: Rubber tiling would not trigger a response in people with skin sensitivities or allergies, so parents and other property owners can relax knowing that all children and guests are safe to be on our rubber tiling. Only quality rubber tiles are manufactured at Florida Safety Surfacing, from natural materials, as well as EPDM rubber (which helps the surface resist cracking due to extreme temperatures and weather), and SBR rubber (which helps the surface stay flat and supple). Metal, wood, harsh chemicals, and other harmful compounds are not present in these products.
Less potential to trip and fall: Rubber tile's non-slip characteristics are one of the main reasons we recommend it for wet places — such as a pool deck or a playground following a rainstorm. Rubber tiling retains its non-slip properties even when coated with moisture due to its porous structure.
Contact Us Today
For children's playgrounds, our rubber playground tiles are perfect. Indoor swimming pools and gym facilities are available. Thanks to the thickness of each mat and the shock-absorbency of the granulated rubber content, these tiles make playground areas much safer for children by reducing the risk of injury. Rubber playground tiles can be used in a variety of locations and on a variety of materials, including carpets, pavement, and tiles. The tiles are also extremely simple to keep clean and can last a long time if properly maintained.
We Use Recycled Rubber
The impact-absorbing surface of our recycled rubber tiles is engineered to provide a safe environment for children. The tiles may be laid on concrete, gravel, or a granular foundation that has been compacted. Water can pass through the tiles due to the porous nature of the design. Rubber tiling is an excellent choice for creating a protected surface, roof terrace, or balcony, as well as a sound and vibration dampener.
Recycled rubber has a few advantages: it's environmentally safe, rubber is very durable, and recycled products are cost-effective. Essential requirements and certifications are met by our materials and products. Florida Safety Surfacing credentials and expectations can be found on our product site. Contact us now for the best service and high-quality products in the state of Florida and through the US.
Below is our list of additional services:
Locations We Serve
We offer the above surfacing services at the following locations within Florida: