Best Florida Safety Surfacing Installation Services

Safety Surfacing Services provides poured-in-place rubber playground surfacing, poured-in-place rubber mulch, rubber mulch, and other types of playground surfacing. We at Florida Safety Surfacing Services sell the best recreational and playground surfacing in the market. Aside from having fun, the important aspect of a playground should be safe. Playground surfacing that has been properly built not only gives a playground a great look but also ensures that it's safe for kids to play on.
All our playground safety surfaces are installed by certified playground safety moderators that will ensure that any newly installed playground meets safety surface standards of both CPSC and ASTM regulations. We sell and build a wide range of safety surfacing devices from the best manufacturers in the business.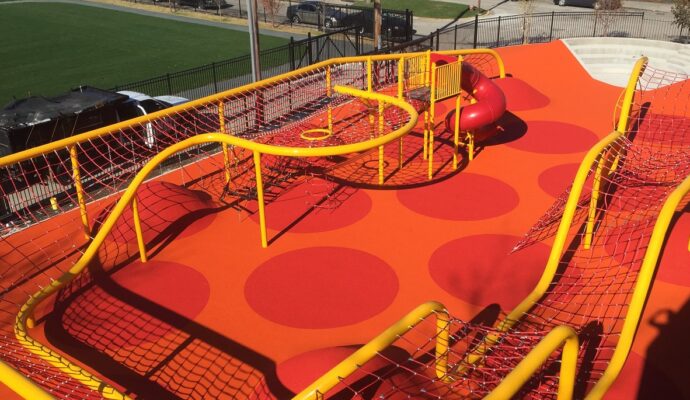 Certified Products
Without proper surfacing, no playground is secured. We sell poured-in-place, rubber mulch, rubber, and other surfacing options for playgrounds and other areas. Many of our surfacing materials are third-party approved to ensure that they meet safety requirements.
No Guesswork
Our playground surface professionals will create the ideal play area for you, meeting all client's specifics.
Safety Guaranteed
All our surfacing materials are put to rigorous testing to ensure that they meet or surpass all safety standards.
Professional Installation
Our certified and trained surfacing installers can ensure a hassle-free competent playground surfacing installation. In many ways, we provide specialist architecture and consultancy services for playgrounds and outdoor recreational areas to planners, contractors, colleges, and governments.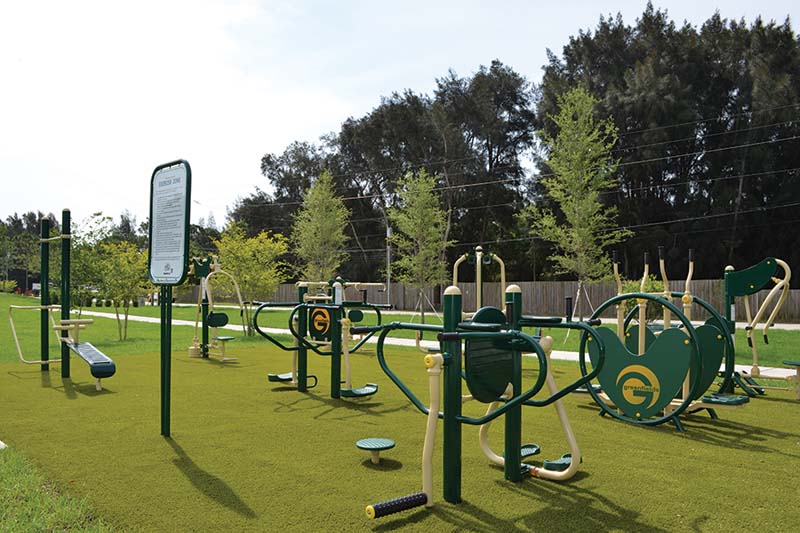 Rubber Mulch Surfacing
The rubber surfacing is a low-cost, low-maintenance solution for your playground areas.
Artificial Turf Surfacing
Artificial turf is a great low-maintenance playground surface, so when you hire us, your lawn will always be greener. For playgrounds, fields, dog parks, and other outdoor areas, we stock and install a variety of artificial turf and synthetic grass blends.
Poured in Place Rubber
Poured in Place Rubber playground surfacing creates a smooth ADA-compliant protective barrier.
Bonded Rubber Mulch
Bonded Rubber Mulch is a cross between poured-in-place and rubber mulch, giving you the best of both.
Who Are We
Safety Surfacing Services is your one-stop shop for all of your outdoor and playground equipment needs. We're a professional business that has all kinds of products that we will assist you with, in completing your desired playground and outdoor systems on time and on budget. We take pride in being a family-owned playground organization that has been serving families around the country with unmatched customer commitment for the past decade. From small church playgrounds to massive public parks and other green areas, we tackle programs of all sizes and shapes.
Our Team
What makes Safety Surfacing Services successful is the people, without the amazing residents and their phenomenal properties, we wouldn't be here. That is why we take pride in providing the best services and products in the market. Our team is here to assist you at any stage of your project or purchase. We have the experience and skills to ensure that your project will be a success. Our playground company has a reputation for being dependable, professional, and trustworthy.
What Do We Do
We will take care of you, whether you want to buy a playground or a shade frame, or whether you need safety surfacing. We have the products and services that you need for an amazing chill area or play area.
How Our Company Can Help You
A variety of custom-designed playground equipment from the industry's leading and most credible playground suppliers.

Online quoting is simple and helps you to browse all of our products and choose the ones you want.

Expert design services for your playground or leisure initiative, including sketches.

For all kinds of recreation items and requirements, expert design and installation services are available.

We are not tied to any one manufacturer; instead, we have many partners we work with to provide what the consumer needs.

From the ground up, we have all-inclusive playground construction facilities. We cover everything from subsurface and maintenance to playground surfacing and boundary, protection and containment, ADA, CPSC, ASTM, and NPSI enforcement, and more.

Our installers are NPSI accredited Playground Safety Inspectors, and we specialize in playground architecture and construction. This means that the playground is built correctly the first time. We take great care to ensure that we either meet or surpass all playground code standards, guaranteeing a healthy playground for our customers.

We include poured-in-place rubber surfacing, poured-in-place rubber mulch, rubber mulch, artificial turf, and other playground surfacing options.
Our Process
---
Working With Us is Easy
Safety Surfacing Services are, without a doubt, playground and leisure professionals. We've worked on projects of all sizes and forms throughout the United States. We'll be there for you at any step of the way, whether it's just a small buy or a full-fledged municipal park. We will assist you with planning, updates, licensing, and project implementation, all of which will be done by our team of experts under one roof.
We'll spend time getting to know your ideas, the space you would want us to work on, users, budget, and requirements. We'll use this knowledge to create a one-of-a-kind playing experience for your kids/guests. We also have a simple quotation method that helps you to choose your surface and get a quote, so get in touch with us today! For several of our customers, this is a wonderful place to start.
We'll generate a quote for your project based on the details you've given us and our experience. We'll make sure it is as easy as possible. We'll keep in touch with you to go over the quote to make sure you're happy with it, as well as to answer any questions you may have. If you want to amend something, let us know and we'll make the necessary adjustments.
Finalizing and arranging the project is the last step in our operation. To complete the installation, we will have all of the necessary documentation and funds on hand. After Florida Safety Surfacing has taken care of those specifics, we'll get to work on procuring your supplies, arranging the installation, securing permits as needed, and so on.
Below is our list of additional services:
Locations We Serve
We offer the above surfacing services at the following locations within Florida: