Key Largo's #1 Safety Surfacing Installation Services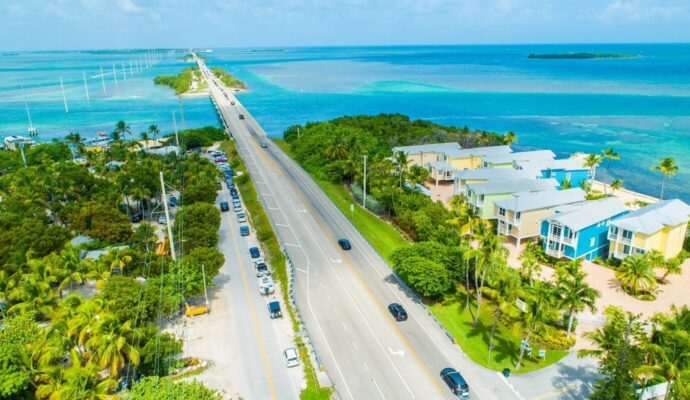 Focus on the surface if you truly care about having a good playground. You must work hard and provide your children with the necessary safety. This starts with the safety surfacing installation of good material. This will help reduce any impact from falls and promote a better experience in the space. Our team at Florida Safety Surfacing is here to support you on this. We provide guidance and handle the installation for you. This guarantees you get the best out of the investment.
The safety provided by these surfaces is unmatched. The process is all about how a layer of safety material is installed over the hard ground. It absorbs fall impact and offers ample protection to kids. However, the material, its quality, and the installation all play a role in the performance.   You need not worry if you are unaware of the right material for your playground safety surfacing. We can help you find and select the best material that suits your area. 
Rely on us and feel reassured. Choosing the right safety surfacing material can significantly help prevent playground injuries. So, the importance of it cannot be ignored.
Some of the options we work with include the following:
Poured-In-Place-Rubber or PIP rubber
Compared to bonded rubber, this is a two-layer system. It is composed of a basement layer that is 100% used and recycled SBR (styrene-butadiene rubber) and polyurethane. The top layer is composed of recycled EPDM rubber. The idea is to make sure that the second layer protects the first one, so it isn't damaged with time. The rubber and urethane are mixed and applied on-site. This enables installing school logos, geometric shapes, and games permanently.
The key is knowing how to pour the rubber. Proper thickness can be installed to meet critical fall height as well. Even different color combinations can be used to get the desired look. All this if you have qualified experts like us.
Bonded rubber
This is a unitary surface different from the previous one. Bonded rubber is made from shredded recycled rubber, which is completely eco-friendly in nature. A unique and aesthetic look is provided to the playground with bonded rubber. It has quite a low odor, and the materials are bonded with a high-quality polyurethane binder. 
The unitary look plays a crucial role. It provides a surface that will not get displaced as the loose-fill materials. It includes bigger pieces of rubber and is highly easy to install. It saves you money in maintenance as well.
Why choose Florida Safety Surfacing
We can give you many reasons to choose us:
Latest technology: we only use the best equipment and tools. This includes quality materials and the latest in the market.
Expert team of professionals: our professionals know what they are doing and only deliver top results.
In-depth analysis of the work done: We prepared the area carefully, and all the aspects were considered while constructing the playground.
Pre-surface treatment: pre-resurfacing isn't forgotten. We prepare the playground and then proceed with the installation. 
 You can contact us anytime and reach out to us in situation regarding safety surfacing services. We will be happy to accommodate your needs.
Below is our list of additional services:
Locations We Serve
We offer the above surfacing services at the following locations within Florida: