Titusville's #1 Safety Surfacing Installation Services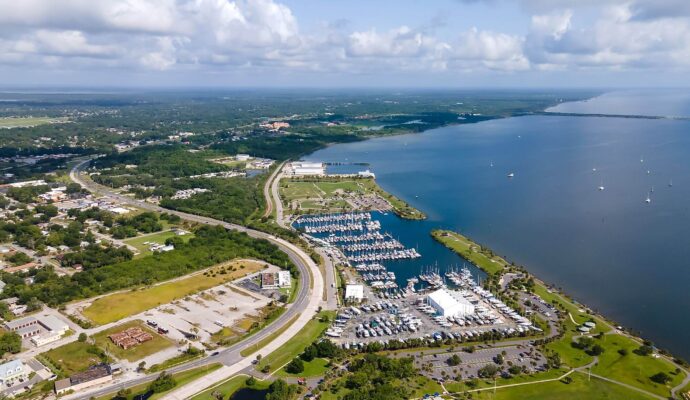 The surface will play an important role in your playground. It will guarantee that your children stay safe and that harm is not a problem during falls. Injuries are less often and way less common with a surface that offers support and comfort. Florida Safety Surfacing knows how to install the right safety surfacing for your space. We will help you choose the right material and work on the process. Having us will ensure you get the most out of your investment. More importantly, all children will be safe.
We will help you install a surface with the best materials. Most safety surfaces are either made of rubber or come in some options, like synthetic turf. You will get amazing comfort, and the shock absorption properties are unmatched.
Florida Safety Surfacing is everything you need to make this possible. It is a reliable safety surfacing company that can help increase your playground's safety. We have numerous surfacing materials which can be installed over playgrounds as per the requirements. So, contact us now and book our services right away. We can also work with more spaces and areas.
Best Suited Materials For Playground Surfacing
For some ideas, you can consider the materials below:
Bonded Rubber
This bonded rubber option results in a unitary surface. It ensures great support and comfort. Bonded rubber uses larger pieces of rubber which looks better and can be easily installed. It is also made with recycled items and materials.
The material also absorbs the impact of falls, making it safe for kids with a habit of falling and tripping over the ground. It is available in different colors and at quite affordable prices.
Synthetic Turf   
This material looks like grass, but it is better. You won't have to deal with all the maintenance and the support is ten times better. You get everything you always wanted from natural turf.
We make sure to use high-quality turf and install everything, so you get the best experience.
What Material Is the Best for You?
Some factors influence this decision:
Your budget.

Maintenance & Upkeep.

Age of kids.

Color options.

CFH & use zones.

Desired appearance.
You will be able to choose if you're honest with the answers. If you still have a hard time, we are here to help. Florida Safety Surfacing provides all the support to pick the best material for the surface. Our company features a skilled team of safety surfacing experts for installations and guidance. We have handled several private and public playground surfacing projects in the past. With us, you won't have to worry about a thing.
All materials used in our company are tested and chosen based on the level of protection required. We only focus on using eco-friendly ones as well. You can rest assured we worry about every detail to deliver the right services.
For a hassle-free, affordable, and reliable playground surfacing experience, reach out. We are here waiting for you.
Below is our list of additional services:
Locations We Serve
We offer the above surfacing services at the following locations within Florida: