Learn More About the Florida Safety Surfacing Team Today

Since our establishment in the rubber safety surfacing industry, we have dedicated ourselves to delivering the best customer service possible while maintaining consistent, and sustainable playground surfacing. Florida Safety Surfacing began decades ago and has since grown to be a professional installation surface company, operating in many of the country's major cities. We still collaborate closely with customers to keep programs on track and to assist school districts, counties, and towns in the construction of playgrounds.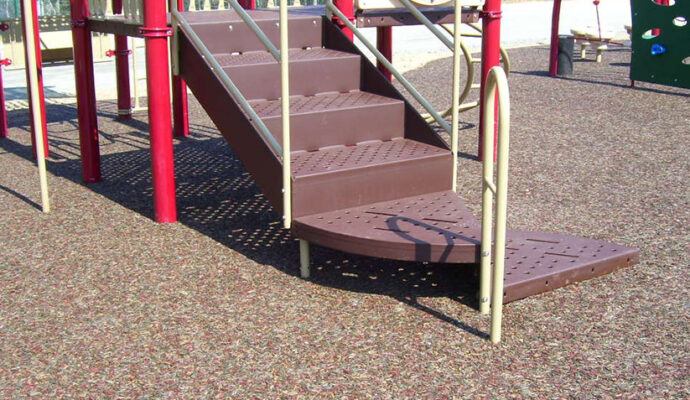 Our business is dedicated to delivering the best customer experience possible, and we work hard every day to ensure that our customers receive a high-quality, long-lasting surface. Our company provides top-notch construction services, but most importantly, we provide our clients with a shock-absorbing, non-slippery surface that can help protect children from a major injury. Our company will be happy to assist you with your rubber surface flooring project at any time.
Florida Safety Surfacing technicians are skilled and competent in the procedures they use as well as the materials used. The principals have decades of experience between them. We have all of the necessary equipment to plan the play area and mount the poured-in-place surface. We include jogging, biking, and walking track consultations for beaches, sports centers, playgrounds, and paths.
Safety Surfacing Services
Our company provides excellent surfacing technologies to keep your children safe while also offering an enticing and open playground.
Poured-In-Place Rubber
Our company's poured-in-place rubber playground surfacing is engineered to be long-lasting, low-maintenance, and cost-effective. Our team of expert installers has completed poured-in-place rubber installations throughout the United States, including rooftops!
Bonded Rubber
Playgrounds have existed for as long as there have been loose-fill protection surfacing and mulch materials. Our bonded rubber offers a low-cost, easy-to-install safety surface for your playground.
Rubber Tiles
Rubber tiles have a level of safety assurance that no other playground surfacing substance will match. In the United States, over 200,000 children are injured on playgrounds each year. Many of these injuries occur as a result of children tripping shoddy surfaces. Our business provides a solution to this issue in the form of a long-lasting and attractive rubber tile.
Synthetic Grass
Our grass is truly greener at our business! We have a wide variety of synthetic grass in stock and can mount it at almost any building/property. Synthetic grass is a versatile surface that can be used on playing fields, putting greens, yards, and playgrounds.
Synthetic Turf
Synthetic turf is often used on athletic fields throughout the United States, but it is also used in playgrounds, indoor recreation areas, and dog parks. Synthetic turf is made up of fake grass blades and rubber or sand-infill materials to resemble natural grass but with much greater impact absorption.
Bonded Rubber Mulch
Rubber mulch, which is made from recycled tires, offers the best fall cover on any safety surface. Bonded rubber mulch is a low-maintenance and cost-effective alternative for your playground, in addition to offering superior fall security.
EPDM Rubber
Poured in Place (PIP) Rubber from our company is the most common playground surfacing option on the market. The goods of our businesses provide a seamless, open playing surface. Florida Safety Surfacing EPDM PIP system is made up of two main layers that have a soft, cushioned feel.
Below is our list of additional services:
Locations We Serve
We offer the above surfacing services at the following locations within Florida: