Palm Bay's #1 Safety Surfacing Installation Services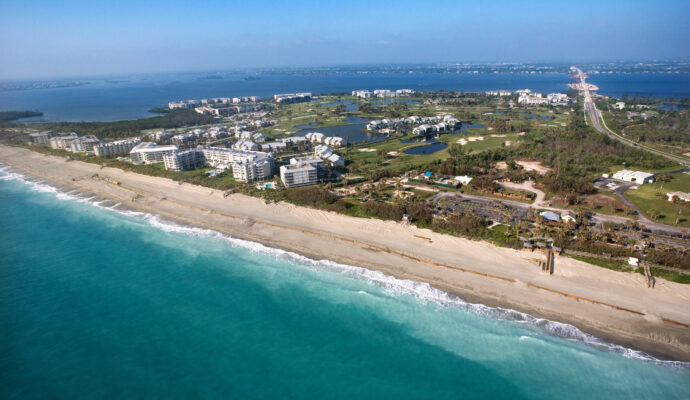 Children should be able to enjoy playgrounds without worrying about accidents. Parents shouldn't have to worry about them either. This is why you need to focus on the surface you install. It should offer comfort, safety, and appeal. However, always prioritize the amount of shock absorption it brings to the places. When you take on the challenge, make sure to have qualified experts as well. After all, the installation is just as important.
Unlike regular surfaces, safety surfacing material is durable and made of shock-absorbing components. During playing, falls are common, so one must ensure that kids should land on safe ground. This prevents any harm and serious accidents.
The surface you want should be a protective coating, usually made from rubber. It provides a cushion-like surface that further offers kids a soft and protective landing.
For proper installation and all support, Florida Safety Surfacing is a renowned company all over the place. We are here to serve you with the top services, including installations and maintenance. Our company offers different types of playgrounds surfacing to ensure safety and provide protection against falls. You can book us anytime you want!
Benefits of Installing Safety Surfacing
You get to use recycled materials in addition to the safety provided. So, it is environmentally friendly and proper for children. Playground surfacing is made up of 100 % rubber in most cases. So it makes it safe for children and even for pets.

It is even cheaper than regular surfacing. It is also comparatively cheaper in maintenance. Further, regardless of the option, it doesn't require higher maintenance after its installation. So, this is a one–time investment.

You want safety at the top of the priority list. This surface prevents any injuries or accidents. Further, it is free from chemicals and any contaminant agents as well.

Each playground surface type is ADA-compliant. This means this is safe for handicapped and people with physical disabilities.

It is comfortable and comes with a shock-absorbing material. It should be soft and easy to maintain, as mentioned before.

Low maintenance is truly a winner here. Any safety surface only requires sweeping and rinsing after its installation. This surfacing will not cause any inconvenience as rubber is very easy to clean. The same applies to synthetic turf and grass.

Playground surfacing material comes with a wide range of color options, designs, and patterns. You get to customize everything and get the safety needed.

Durable and versatile. They are also quite stunning and comfortable for all children.
Why Choose Us?
Florida Safety Surfacing has been known for offering safety surfacing services for several years. We are the best thanks to our features and experienced professionals. We have the best safety surfacing teams in the country. We work to keep this up as well.   
While choosing the materials, safety is our top concern. Rest assured, we will worry about the quality of the materials and work on the installation for the perfect result. Rely on us, and we shall deliver.
Below is our list of additional services:
Locations We Serve
We offer the above surfacing services at the following locations within Florida: