Winter Garden's #1 Safety Surfacing Installation Services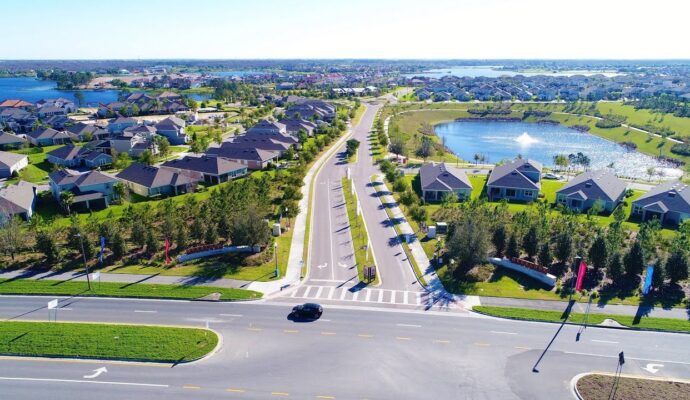 If you have a playground, focus on the quality of the surface. This one will guarantee all the children's safety and how they can continuously play in the space. Otherwise, falls and scratches will become issues. We want to make sure you get all the support needed for this. Our company Florida Safety Surfacing offers the best safety surfacing services in the city. 
Keeping children safe should always be your priority. We make this possible by using top-quality materials and providing good installation and services. We want to make sure you are on the safest surface. For this, we need to know more about you and your requirements. 
Florida Safety Surfacing is a full-service safety surfacing company with years of experience in this industry. We have installed several thousand square feet of playground surfacing material. Besides, we work with schools and many more spaces and areas around the city. 
What Is Safety Surfacing?
This doesn't have to be complicated. Essentially, it is just installing safety materials on the existing ground or surface. It is a very useful service as it offers decent protection. It also offers great designs and stunning results. 
But for it, you should consider this service as a protective playground surface for your kids. Also, find capable experts for the process. 
What Materials Do We Use?
You can use several materials to improve or install safety surfacing. Our company bets on several of them, including: 
Synthetic Turf
Synthetic turf is everything that natural grass isn't. It is preferred because it provides hassle-free and affordable maintenance. Being artificially created, turf does not need any mowing or watering. Moreover, this can be used as a decorative piece and in more areas besides playgrounds. 
Synthetic turf has a layer of rubber attached to the bottom. This layer helps in absorbing the shock or impact of the fall. It's one of the reasons synthetic turfs are suited for areas that experience high traffic, like a playground.
Our team will be there to ensure the installation is done right. This will be guaranteed by using quality materials and qualified experts. 
Poured-In-Place Rubber  
PIP rubber, or poured-in-place rubber, is a favorite in Winter Garden. Most people choose it for specific schools or other spaces, including playgrounds. And this is because of the protection it promises to offer. PIP rubber offers decent protection because of its shock-absorbing nature. Reduces all fall impact and ensures safety. 
Why Choose Florida Safety Surfacing
Our safety surfacing services are elite and cost-effective. We are the top option in the city and the entire state. This is thanks to our hard work to ensure the best results with quality materials and experienced pros. Our company offers several materials for you to choose from. Our services are affordable and come with a set warranty for a hassle-free replacement. 
Contact us today to learn more about us and our services. Installations will be done in no time with our team's help.
Below is our list of additional services:
Locations We Serve
We offer the above surfacing services at the following locations within Florida: