Best Florida EPDM Rubber Installation Services

The Advantages of EPDM Playground Rubber Flooring & Surfacing
EPDM rubber flooring is one of the ways to make the playground better for the kids. This, along with the fact that playing is beneficial to children's welfare. However, EPDM Rubber playgrounds are often correlated with injuries. Although it is difficult to fully eliminate playground hazards, it is natural for parents to be vigilant about the welfare of their children. Since children slip on a rough surface, the majority of playground injuries are serious. Hard surface accidents can be removed in playgrounds with EPDM rubber flooring. The fact that it is also non-slip ensures that the children will be able to now play without fear of getting seriously hurt.
Residents of nearby houses can find playgrounds in residential areas to be an inconvenience sometimes. This is due to the amount of noise created by the children playing and jumping about. EPDM rubber flooring can trap rather than reflect sound. The level of playground noise is greatly reduced as a result of this.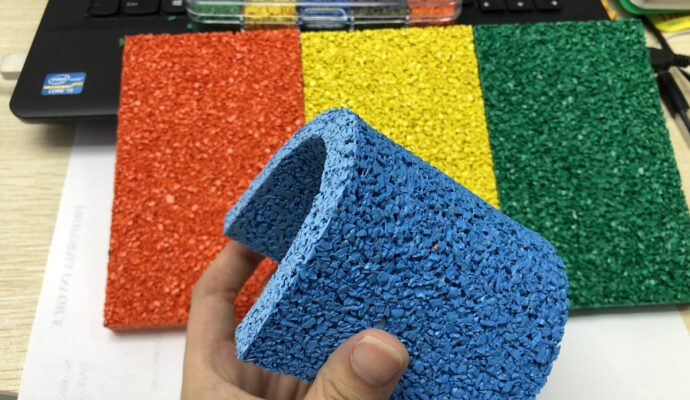 More Affordable
You will save a lot of money by installing EPDM playground rubber flooring from Florida Safety Surfacing. This is due to its high durability, which allows it to withstand trauma for an extended amount of time before showing signs of wear and tear. In addition to other sports, it allows for skating and bike riding. Bright and cheerful surfaces appeal to children in particular. EPDM rubber flooring comes in a variety of colors that can be selected depending on the tastes of the children. The colors are also a perfect way to give the playground a personal touch.
EPDM Rubbers flooring is not only easy to scrub, but it also needs no upkeep. It's stain-resistant and won't puff up in the presence of moisture. It only needs to be cleaned now and then with water and gentle soap. Harsh cleaning agents should be avoided because that will only accelerate the rate of wear and tear. You may sweep the rubber flooring with a broom instead of using water to scrub it daily. EPDM flooring is dust-resistant, so it works very well in all places.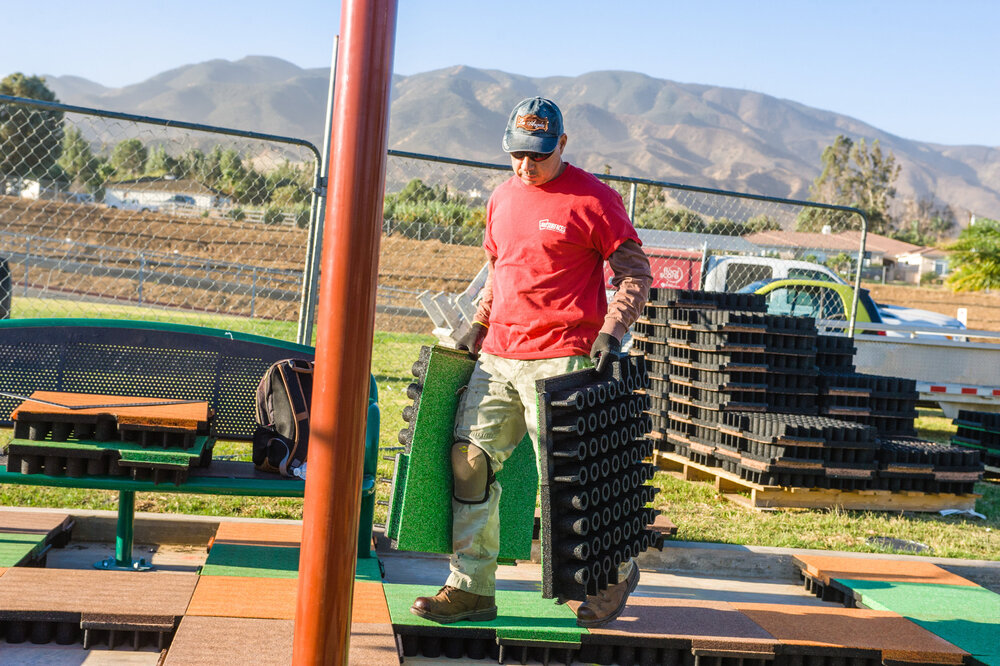 EPDM Rubbers – Synthetic Rubber
It's highly durable and lightweight, you can find this material used on cars (where it's used for window and door seals, as well as cooling system hoses), cold spaces, non-slip deck and playground coatings, and more.
EPDM Vs. Natural Rubber
Natural rubber is the most mechanically durable elastomer available. EPDM has a lower compression set, higher tensile power, better heat aging tolerance, and excellent weathering resistance.
An EPDM Roof Lasts A Long Time
An EPDM surface will last for 50 years or even longer if maintained regularly. These surfaces are practically impervious to radiation and UV ray exposure thanks to new rubber formulations. They are weather tolerant and can withstand hail up to three inches in diameter.
It's That Good
It's the most waterproof rubber available, and it can withstand abrasion, UV rays, ozone, corrosion, and temperature. EPDM is a low-energy, environmentally sustainable alternative to conventional approaches that use environmentally friendly materials. EPDM rubbers are recommended by the government and the International Kyoto Ecology Organization. It is claimed to be the most cost-effective, environmentally friendly floor.
Why You Should Hire Us
For the topcoat, we use virgin EPDM rubbers at Florida Safety Surfacing because it is non-toxic and comes in a wide range of colors for limitless applications. The bottom black sheet, known as buffings, is made entirely of recycled tire rubber.
Further EPDM Benefits For Playgrounds
EPDM surfacing must be designed and installed by a specialist. It is unrivaled in terms of both aesthetic potential and wearability. EPDM rubbers are smooth and soft underfoot, cushioning body joints while being extremely tough. EPDM is a site-mixed surfacing device that combines specially formed resins with rubber crumbs. Based on the project's specifications, the rubber is hand-troweled onto the surface to a defined thickness. As a consequence, a seamless surface that can integrate patterns is developed.
This product is a designer's fantasy because it allows the smooth incorporation of company logos and color changes around the entire surface. It's suitable for both indoor and outdoor use, and it's particularly suitable because of its stain-resistant properties, which make it very easy to clean.
EPDM rubbers can be installed on existing floors as long as they are free of construction flaws. It is easy to mount, with 100 m2 being laid in two days and ready for foot traffic in 24–48 hours.
Top Reasons To Choose EPDM
EPDM membranes are an excellent option for almost any low-slope use. EPDM is a long-lasting substance with more than 50 years of field experience. EPDM is now determining the benchmark in the commercial roofing industry, thanks to substantial physical property advantages, warming benefits in northern climates, and product technology advance.

EPDM has been put to the test in real-world situations. For more than 50 years, black EPDM roofing systems have been in use, and white EPDM roofing systems have been in use for more than 25 years.

EPDM has a high level of UV resistance, and its cross-linked nature offers excellent heat resistance.

EPDM is the most dimensionally robust membrane, staying flexible even though temperatures are incredibly low.

EPDM's elongation and weathering resistance result in superior hail damage resistance, according to several tests and real-world practice.
Controlled Temperature
The solar thermal advantages of black EPDM tend to lower heating costs, which are usually 3-5 times higher than air conditioning costs in northern climates. In southern climates, reflective white EPDM tends to minimize cooling costs. EPDM's cross-linked structure can withstand the heat of southern climates. EPDM's dark-colored surface tends to dissolve snow, dew, and salt, which can make white membranes slick. A black EPDM membrane reduces snow load on a roof and dries even faster than a reflective roof.
Florida Safety Surfacing Black EPDM's solar thermal properties also aid in the prevention of condensation. Condensation in a roofing assembly that goes undetected may have a detrimental impact on the efficiency of paper insulation facers by undermining the bond between the insulation and the adhesive. Factory-applied tape and pressure-sensitive flashings save time and increase seam efficiency and continuity. Electrical seaming machinery depletes natural capital and is reliant on the applicator's ability to prevent incorrect or cold welds while using the proper speed, temperature, and pressure.
Below is our list of additional services:
Locations We Serve
We offer the above surfacing services at the following locations within Florida: