Treasure Coast's #1 Safety Surfacing Installation Services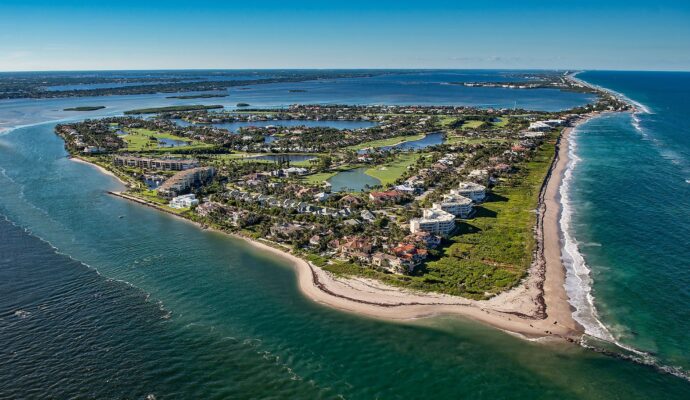 For recreation, many places are good. For safe recreation, not many are. Safety surfacing installations are crucial if you're planning to create playgrounds. You should always look after your children's safety and guarantee they won't be injured. This is done by having a proper surface to reduce harm. Our team at Florida Safety Surfacing can help you with the selection and installation. We will assess the playground and help you determine the best safety surface option.
We highly recommend investing time in it. This is one of the main ways to lessen injuries at playgrounds. A huge number of materials are available. They can be used as safety surfacing materials to provide proper impact attenuation and shock absorption properties from falls.
The materials are safe are highly durable. They can work for longer time durations without much expenditure. Florida Safety Surfacing is one of the highly renowned places to get your safety surfacing done. You can count on us for any place, such as playgrounds, gyms, parks, and other centers.
The entire process is about the addition of protective layers with some specific features meant to provide cushioning features to children. They won't be harmed if they fall from equipment or while playing. Here are some of the commonly used materials for safety surfacing:
Bonded Rubber Mulch
We highly recommend its use due to the recycled rubber used for this. Since the material is recycled, it is a nice option if considered from an environmental safety viewpoint. Bonded rubber mulch is soft to walk on and offers good absorption. And this offers protection to kids who play on the playgrounds. You also have a natural surface for more fun and less artificial designs.
One of the benefits of this material is that it does not absorb water or decompose in a short time span. If you install it well, it will give you everything you need. Combined with an appealing look and protective properties, bonded rubber mulch will surely enhance the area.
Synthetic turf
This is the top option to replace every piece of natural grass. The material used by us to manufacture synthetic turf is polypropylene which is quite superior. Generally, we avoid nylon as it is not such a fine material. Thanks to this, we are able to guarantee more durability and support.
The best part is that with synthetic turf, a huge sum of money can be saved. It does not require watering or even pesticides and fertilizers. When children are playing, synthetic turf is made from safe material which is nonallergic. You can be free from worries when you have it in place.
Choose Us at Florida Safety Surfacing
We are a top organization waiting for you. We provide safe products which are manufactured from high-quality raw materials. You can be sure of quality when you work with us. Even our workers are highly trained and experienced. This allows us to offer you nothing but the best support.
We can properly work with any material and help with the installation. Call or email us today!
Below is our list of additional services:
Locations We Serve
We offer the above surfacing services at the following locations within Florida: