Cape Coral's #1 Safety Surfacing Installation Services

All of your eco-friendly playground surfacing, sports surfacing, and leisure surfacing needs can be met by Florida Safety Surfacing, which is a leading national supplier and installer. Our goal is to provide you with the best quality playground safety surface products, services, and installations at an inexpensive price while fostering the value of safety on playgrounds all over the US. We have several years of collective playground safety surfacing experience. Our company services all cities throughout Cape Coral and also all surrounding towns and cities of Cape Coral.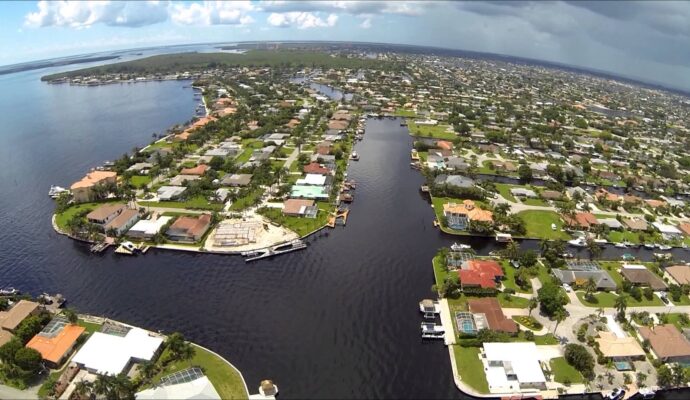 Poured-In-Place Rubber
Our company specializes in poured-in-place rubber safety surfaces construction and maintenance. Our poured-in-place solutions are simple to set up and adapt to every playground. Our poured-in-place (PIP) concrete can be tinted to whatever color you choose. In playgrounds for schools, parks, churches, or HOAs (homeowner's association), the thickness may be adjusted to reach multiple important height fall zones for different age groups. To ensure protection, efficiency, and customer loyalty, we only use the best material in the market. All our surfaces are ASTM-compliant and IPEMA-certified.
Bonded Rubber
With just one coat instead of two, bonded rubber is a suitable alternative to poured-in-place rubber. This substance is made up of larger rubber parts (between 2 and 3 inches) and a urethane binder. In landscaped beds, fields, and tree rings in downtown neighborhoods, bonded rubber is a better substitute for wood mulch. Bonded rubber is a cost-effective solution for our customers because of its many benefits and simple installation process.
Rubber Tiles
Rubber Tiles are great for rooftop play areas, ground-level playgrounds, daycare, outdoor play areas, and after-school game activities, shopping mall play areas, and fast-food restaurant play areas, to name a few.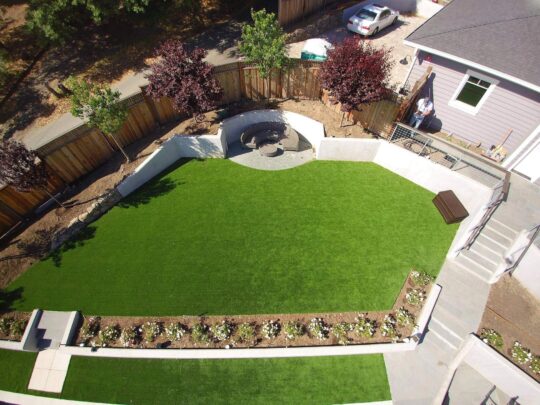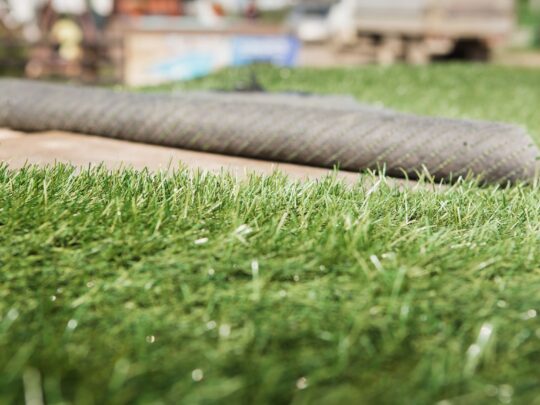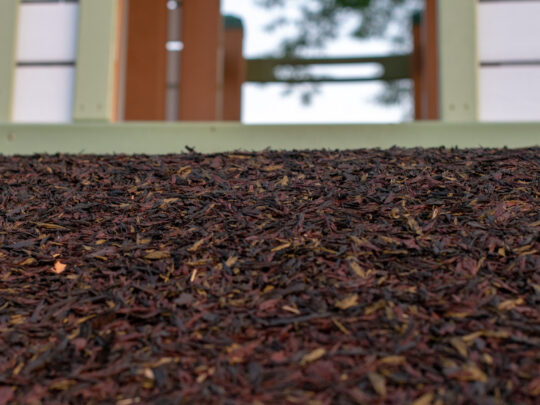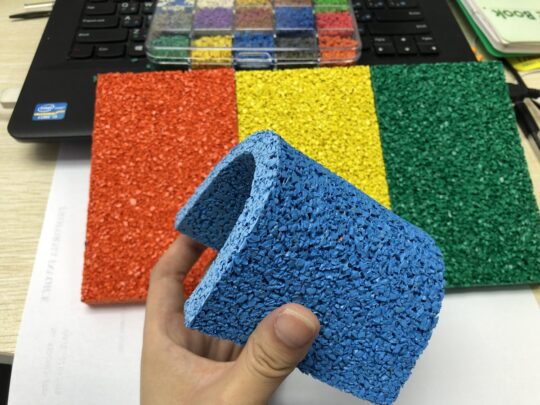 Below is our list of additional services:
Locations We Serve
We offer the above surfacing services at the following locations within Florida: