Hollywood's #1 Safety Surfacing Installation Services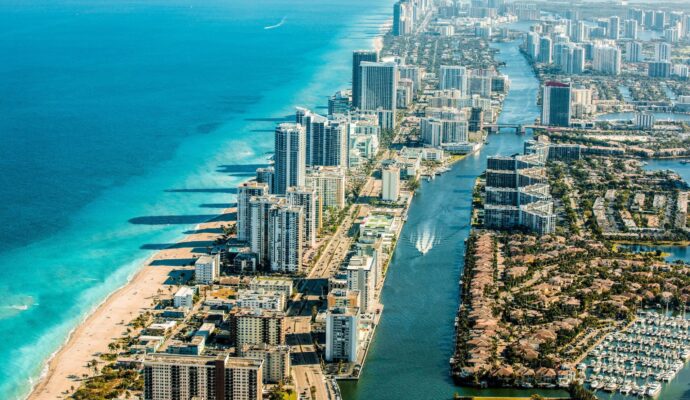 In playgrounds, children need to feel and be safe. This is possible when you pay attention to installing proper surfaces. Rubber, synthetic grass, and synthetic turf are just a few of the options. However, before you move to the installation, worry about the company handling this. The installation plays a crucial role in the surface's efficiency. In most cases, a poor one only leads to more injuries. This is why safety surfacing installations cannot be left to just anyone.
If you're not familiar with the surfacing process, it is simple. It's a process wherein a protective material is installed over the existing surface. The safety surfacing materials are available in different thicknesses offering protection from falls. The goal is to reduce falls and impacts and ensure children stay safe.
Florida Safety Surfacing is a reliable safety surfacing company that can help you install any surface or material. We have a good variety of safety surfacing materials that protect not only the kids but anyone in the space. This includes adults or just anyone.
What Are the Best Materials for Safety Surfacing?
Always focus on those with ample shock absorption, softness, and durability. Aesthetics are usually the fourth or fifth thing to think about. Here are some commonly suited playground surfacing materials to give you some ideas. All of them can be installed by our team:
Rubber Tiles
Rubber tiles are the option if you want all of the above-plus designs. Rubber tiles are easy to maintain, offer amazing shock absorption, and are affordable. The rubber tiles are easy to install and can be placed in different spaces.
You can find hopscotch or leapfrog, which makes it look attractive to kids. The interlocking system prevents the rubber tiles from displacing. This further reduces the chances of tripping on the ground.
Synthetic Turf
It is commonly used to replace natural grass. The best part is that it resists all types of high-impact activities. This means you get the most out of your investment. Also, you reduce costs in maintenance.
Unlike the original grass, synthetic turf barely needs any maintenance. This makes it easy to maintain. Also, it never poses a risk of infections to kids or pets.
We Are Here for You
Playground safety surfacing is what we care about. However, we also install the surfaces in most spaces. We have installed safety surfacing materials in community playgrounds, schools, and more. We know what thickness is necessary to protect kids from falling from tall equipment.
Our goal is to be there for everything. Therefore, we can help you find the right materials which look attractive and appealing for kids to play upon. Our services are affordable. The best of all is how much quality we deliver for the installation and maintenance.
Florida Safety Surfacing has everything you need to ensure kids' safety. Therefore, don't hesitate to contact us. We would love to know about you and your project for the playground or other spaces.
Below is our list of additional services:
Locations We Serve
We offer the above surfacing services at the following locations within Florida: