Sebring's #1 Safety Surfacing Installation Services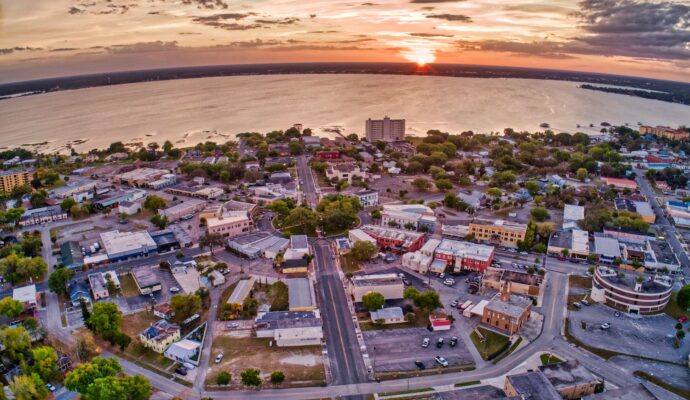 Safety surfacing installation is a priority for any playground. Also, for all schools, sports fields, and outdoor spaces. Otherwise, it is impossible to guarantee children's safety and comfort. Unlike regular surfaces, the goal is to have materials in the space that can reduce impact and falls. The shock absorption they can place in the playgrounds is unmatched. However, high-quality materials and proper installation are required. We would love to help you with this process. Florida Safety Surfacing knows everything about surfacing, working with rubber, and more.
The goal is to pour a material that will offer great support and comfort. It isn't just your common concrete or asphalt. This material acts as an effective shock absorber and is soft to walk, play or even fall over. It's the reason many playgrounds across the country are covered with safety surfacing materials. Yours shouldn't be the exception.
With us, you can have it installed in no time. Our business is a full-service safety surfacing company that can help install any material for safety surfacing. Whether it's a public, school or early-age playground, we can help you with almost everything.
Contact our professionals and book the services now. We would love to be the experts handling the project.
Playground Surfacing Materials Used
Not every material is suitable for installation on the playground. This is why you should take the time to learn about them. Certain characteristics include thickness, shock absorption, elasticity, and more. Also, your specific requirements matter. Some of the materials we use here include:
PIP Rubber 
Poured-In-Place Rubber is popular for its quality and durability. It is an effective surfacing solution for playgrounds. PIP rubber is effective because of its shock-absorbing properties, which make it safe for kids who fall over the ground while playing.
It is also easy to install, and our team always works with it. This guarantees a clean installation and durable performance.
Bonded Rubber Mulch 
This bonded rubber mulch is a natural surface that also gets you all the safety. It is bound using a binding agent and never displaces from its position. This makes it an effective surfacing solution for playgrounds.  
If you aren't sure, you must know it is quite similar to wood or gravel mulch. However, it is better than the latter in every manner. It offers better protection and requires less maintenance.
Why choose Florida Safety Surfacing
Our team is the only one capable of offering you great results and support. We will be there during the selection and installation. Then, for maintenance and post-services.
Our company has dealt with several complex playground protection surfacing projects in the past successfully. We also know how to work with other spaces like schools and sports fields. Synthetic turf, grass, bonded rubber, and more. All these are also part of the surfaces we can install.
Our safety surfacing company features reliable experts who can help you achieve the best possible results. Get in touch with us today for the best services in Sebring.
Below is our list of additional services:
Locations We Serve
We offer the above surfacing services at the following locations within Florida: