Okeechobee's #1 Safety Surfacing Installation Services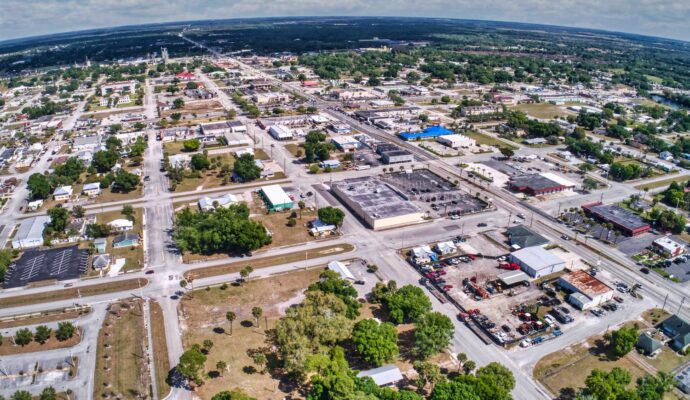 If you want to enhance the playground experience, focus on the surface. Safety surfacing installation is key for children and every user. If you have a comfortable surface with shock absorption properties, you get everyone to stay safe. This will also ensure your children aren't hurt, as falls will be less serious. Also, cuts and small injuries won't be issues. Just make sure you have qualified experts providing the installation. The quality of the materials also plays a crucial role.
Safety surfacing materials must be soft. This is how they also offer shock absorption properties. When you install it, the soft surface absorbs the impact, reducing the degree of damage caused. It's the reason playground safety surfacing is becoming increasingly popular. In fact, it should be mandatory at some point.
Our company Florida Safety Surfacing can help you with every part of this journey. We are a full-service safety surfacing company. Our company can help you install safety surfacing materials on your playground in a professional manner. We can also cover schools and other fields and spaces.
We will make sure kids are safe, and the experience is the most enjoyable ever.
The Right Material for Playground Surfacing
Everything depends. Not everyone should and can use the same materials. Some factors influence your decision:
Critical fall height

Age of kids playing on the playground

Aesthetics

Budget

Ease of maintenance  
Based on the above pointers, you can make a decision. In our company, we have some of the best options available, such as:
Bonded Rubber Mulch 
You can always have it installed easily and over any existing surface. The rubber mulch is held together using a binding agent. This also keeps it from displacing, unlike wooden or asphalt mulch. It makes bonded rubber mulch more durable and maintenance-free.
The beauty is how durable, resilient and comfortable it is. It is known for absorbing maximum fall impact. This is what makes bonded rubber mulch a safe surfacing material for playgrounds.
Rubber Tiles 
Rubber Tiles are a unitary safety surfacing material that is available in different designs. You get to customize the colors and shapes, and yet the support is amazing. Interlocking options are available that make it easy to install on almost any surface. Because of its shock-absorbing nature, it is well-suited for playgrounds and other high-traffic regions. We highly recommend it all the time if possible.
Although the initial installation cost is high, it offers low-cost maintenance. You get ROI and an amazing result in the long run.
Why choose Florida Safety Surfacing
We are the most reliable company in the city and state of safety surfacing experts who have handled numerous surfacing projects successfully. It means we have the experience to ensure a perfect installation. Our services are affordable and available across a wide region within the country.  
The materials we provide for playground protective surfacing are environment-friendly and durable. Also, a warranty protects you against any manufacturing defects or malfunctions. And even if you don't know which material would be fine, we have experts for that as well. They'll help you choose the right materials as per the requirements.
If you're seeking affordable yet reliable safety surfacing for your playground, reach out to us now. Quotes are free, so book one right now.
Below is our list of additional services:
Locations We Serve
We offer the above surfacing services at the following locations within Florida: